LIFE MASTERY MASTER COACH TRAINING
Exclusive Coaching & Master Training
– International Life Mastery techniques & feminine leadership
Welcome to Life Mastery Master Coach Training, a unique and innovative coaching concept, which wants to elevate coaching and personal leadership, into the new paradigm with more feminine energies in focus.
The Life Mastery Master Coach program, is primarily aimed at women, who want to enjoy their natural power and leadership – and at the same time, want to be able to coach both men and women to life leadership and success.
If you wish to be a successful Life Mastery Master Coach, you have to start with our Life Mastery Master Training, where you will become a trained Life Mastery Master.
Afterwards you take the profound coach superstructure, as Life Mastery Master Coach with documented sessions and supervision from your personal mentor.
This International Master Coach Training is for you who wants:
An international professional coach training with quality, depth and personal leadership
To master coaching and create profound change and transformation
To coach while bringing balance, between the conscious mind and the deeper layers of personal wisdom
To be a part of our special network under Life Mastery Academy
Life Mastery is a unique & innovative training concept …
– And we have a specific philosophy about, why you should be a trained Life Mastery Master before participating in the Master Coach Training.
In many other coach educations, you may experience that you can take a coach training first, and then a masters afterwards. Here it is just the reverse.
Here you will become your own Life Master first, and experience peace and harmony in your own life before you can coach others. This we take great pride in.
When you start the Life Mastery Master Training, you will eventually know all about transformation and knowledge of life "inside out". In this particular superstructure, we proceed in-depth with Life Mastery's Master Model and your identity, as a successful Life Mastery Master Coach.
Course content
You begin your journey with Life Mastery Master Training, where you train yourself as a Life Mastery Master, while you develop your personal manual. (Take a look at the Master Training right here).
After completing the Master Training you will be certified Life Mastery Master, and can continue on to the Life Mastery Master Coach Training, where you will receive a thorough compendium
After the Life Mastery certification we meet for two focused coach-camp modules, where we work with in-depth coaching and prepare you to master our 12-step Life Mastery Master Model.
After completing the first coach-camp you must train 12 documented sessions where you get personal mentoring from a skilled mentor from the Life Mastery Master team
Finally, you meet for a written and oral exam, where you will receive your professional title
Last but not least, you will remain in our network of wonderful Life Mastery Master Coaches, and can enjoy to continue your personal leadership and sisterhood vibes
Life Mastery's Master Model

This Life Mastery's Master Model is a successful and proven model which leads the client through a thorough development process. The model includes 12 special stages, to be followed and implemented by specific instructions, to ensure a deep and continuous success for the client. Every step of the model leads naturally to the next, and in this way you can achieve optimum success for your client.
Besides the Life Mastery Master Model, we go in depth with your identity as a professional Life Mastery Master Coach. We review the basic fundamental knowledge behind the title and the ethical guidelines that belong to it. Here we follow the ICF (International Coach Federation) Code of Ethics.
It is important to master the good session when you:
1) Know yourself as a coach
2) Are able to frame the session
3) Ensure Success
4) Ending the session, so that the client is experiencing a noticeable difference in life.
This you will learn to master, while your also step into the core of your particular niche.
You will train the art of coaching with the deepest respect for people of different worldviews.
You will learn about matching/mismatching, reflections, shadows, trust, respect and human basic building blocks.
Life Knowledge with International Life Mastery techniques
Life Mastery Master Coach program, is based on NLP, positive psychology, energy work, shadow work, coaching and mindfulness.
Below we will, as something exclusive and unique, work with the 7 universal life mirrors: Law of Attraction, shadow work, light shadows, self-sabotaging behavior, primary relationships, yin & yang concept and the healing power of love.
During the program you will receive material, to create your own personal life manual. A manual for Life Mastery!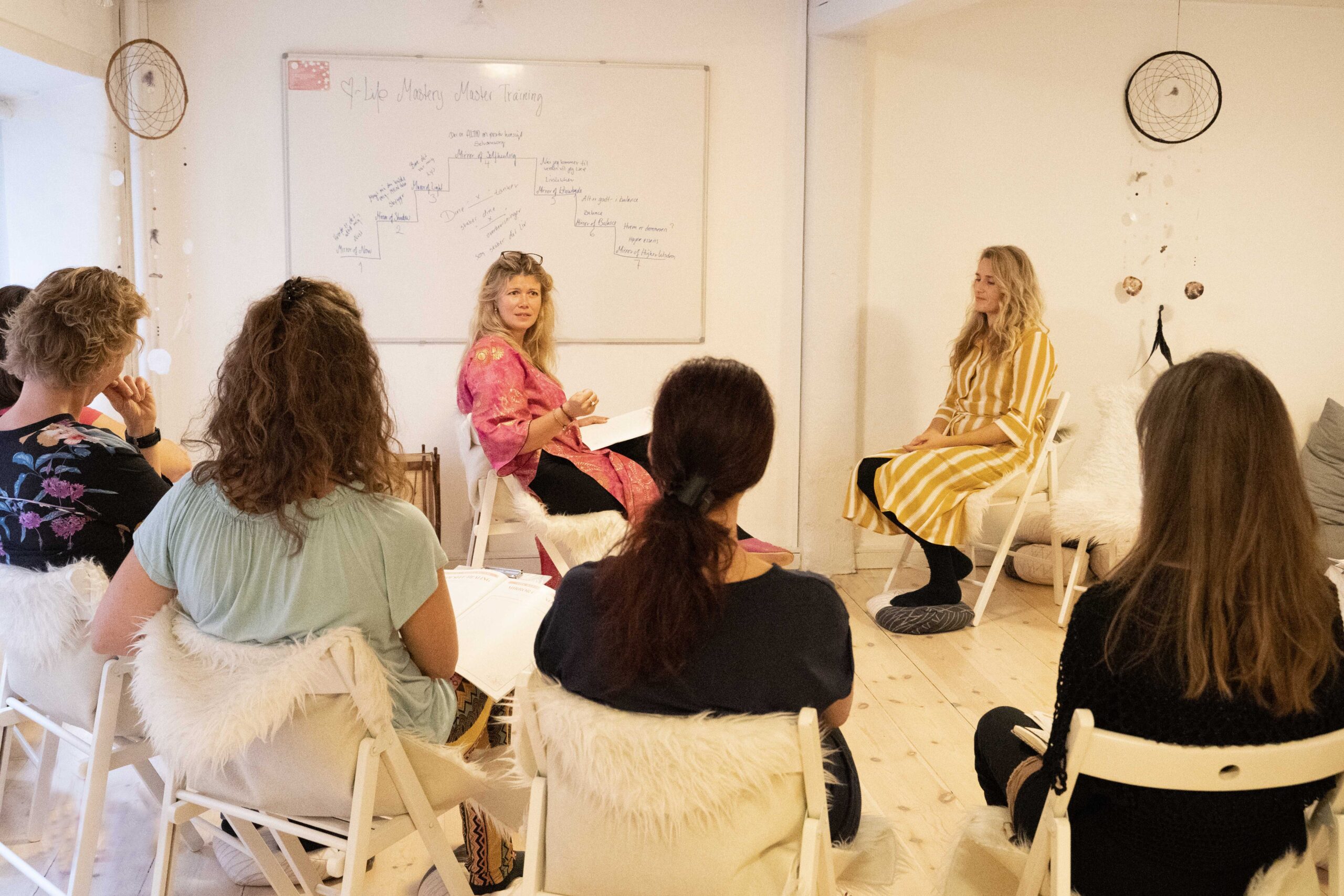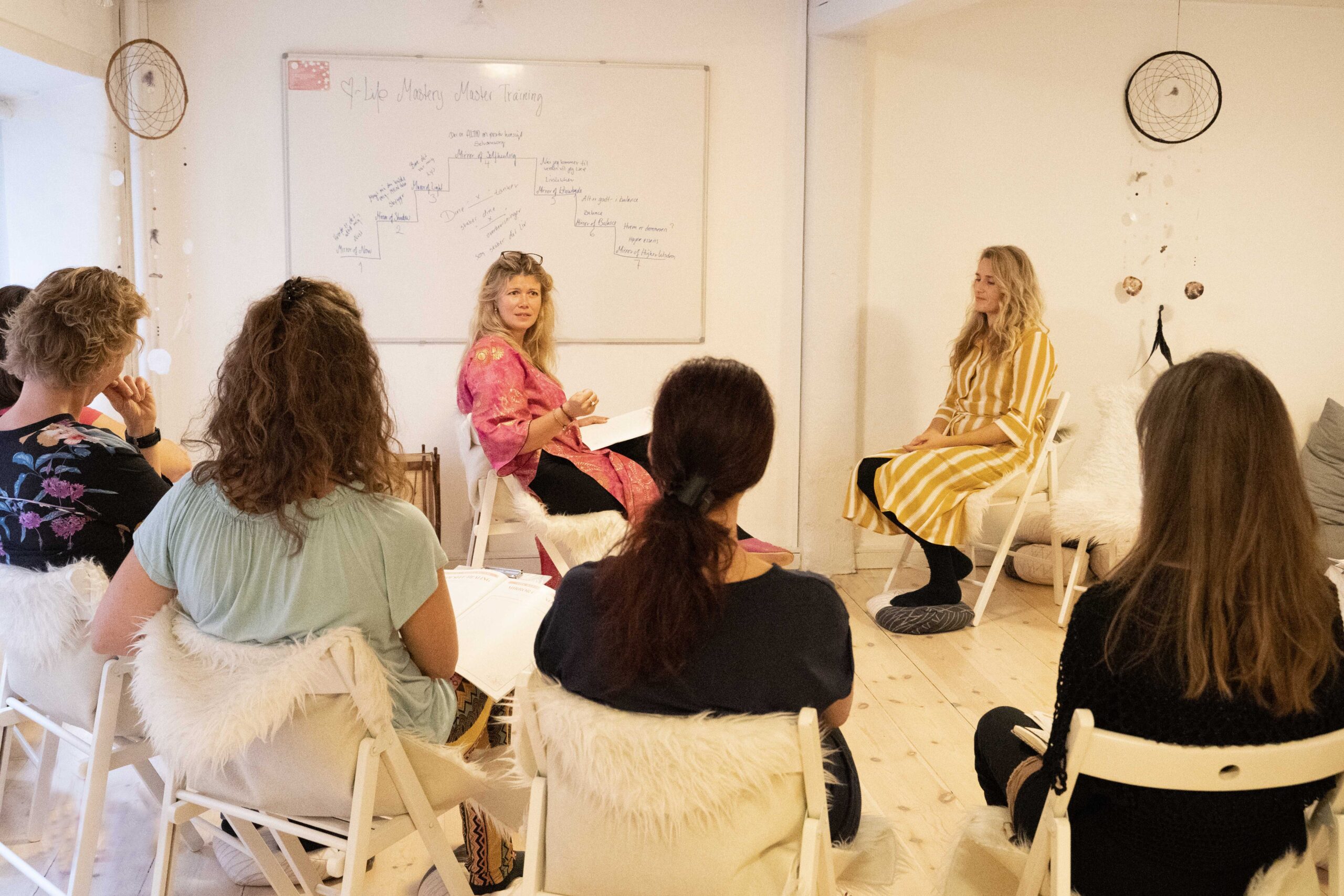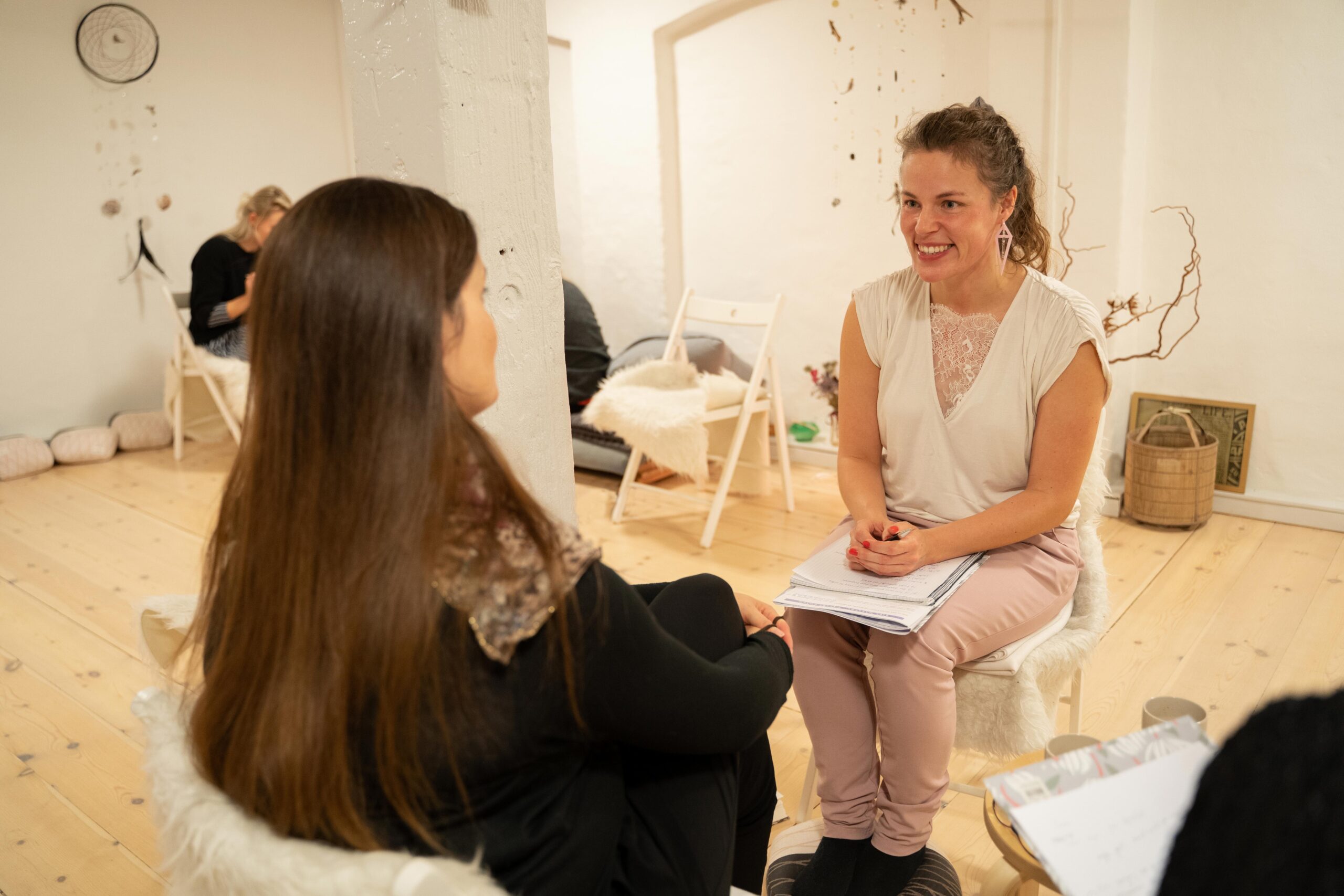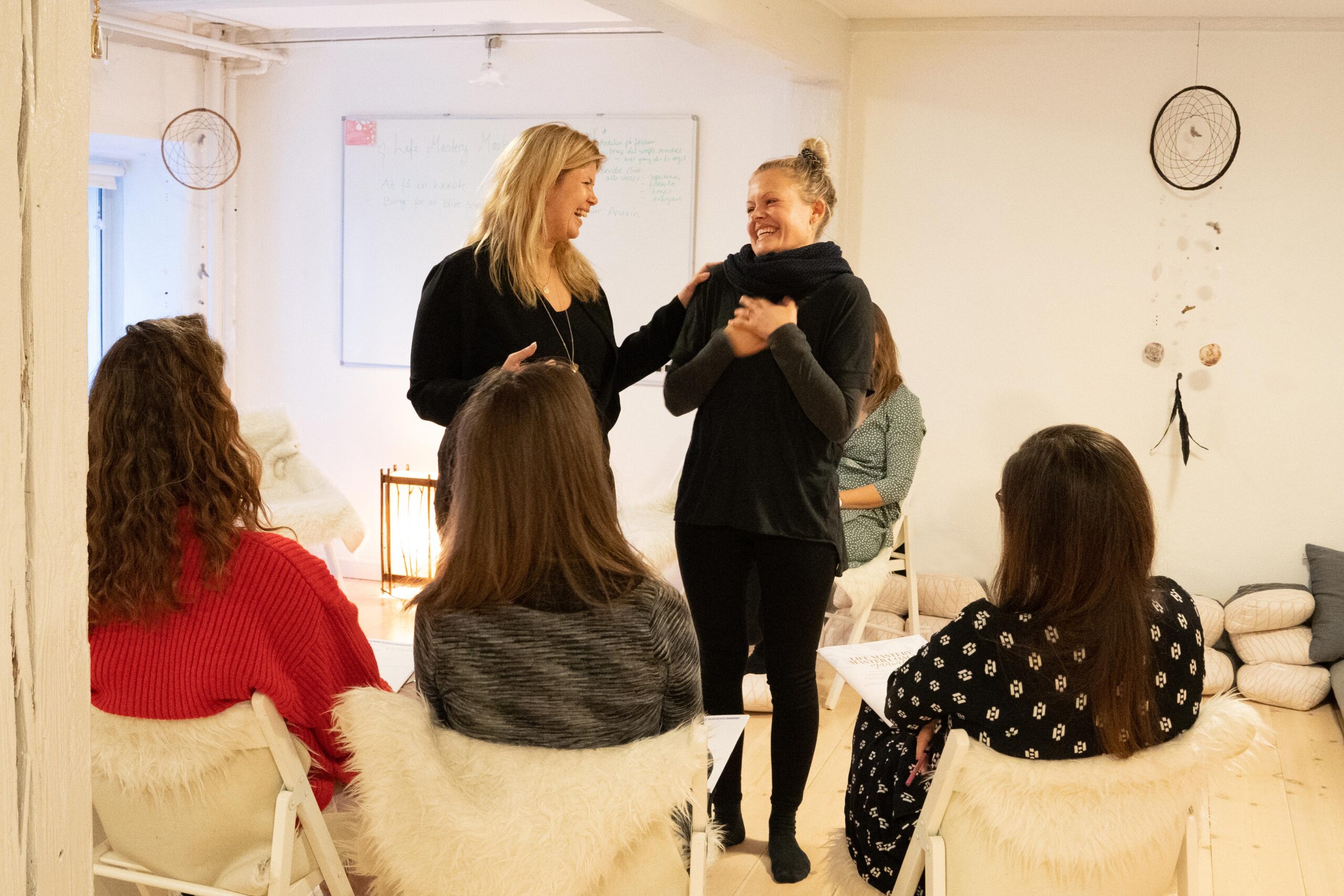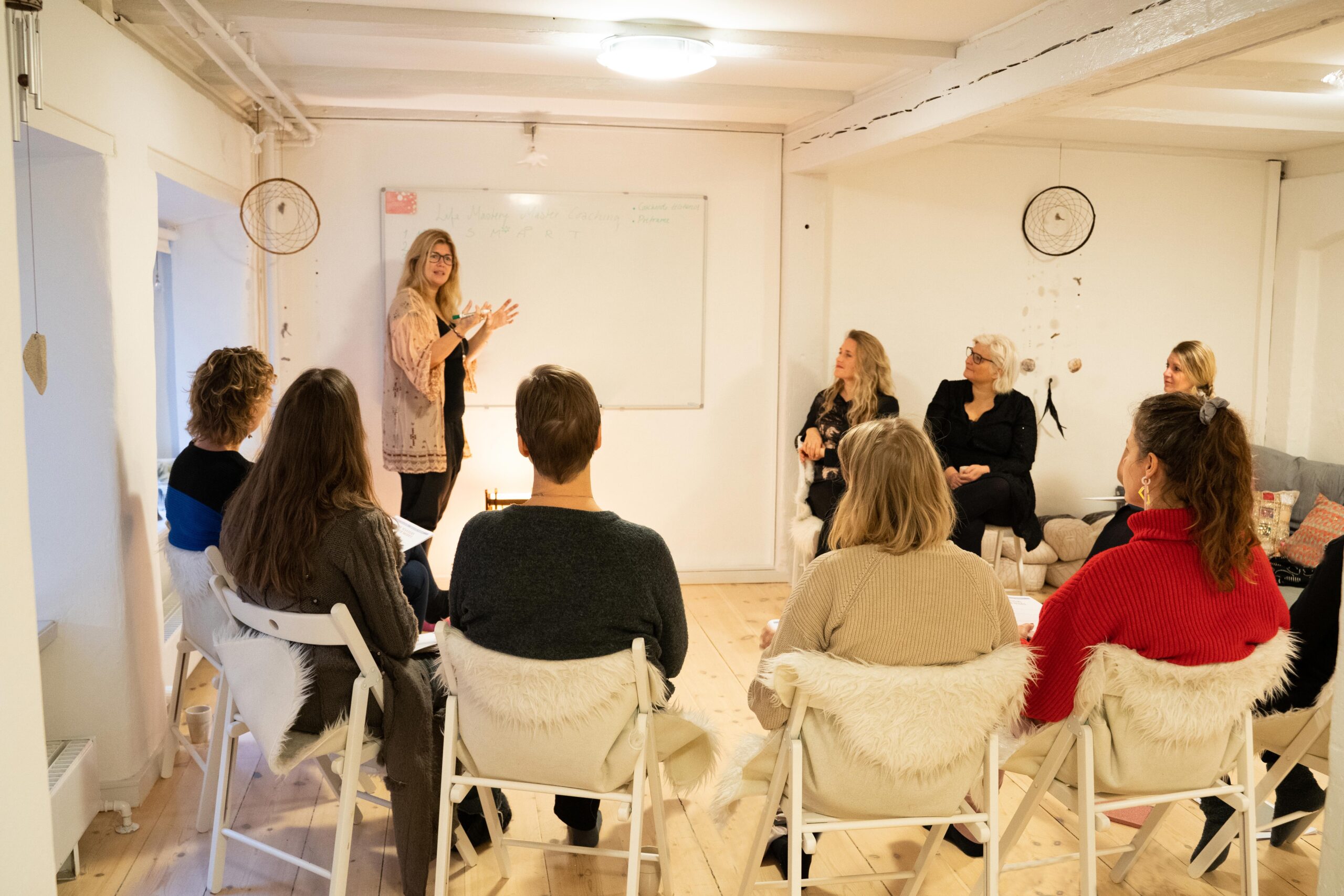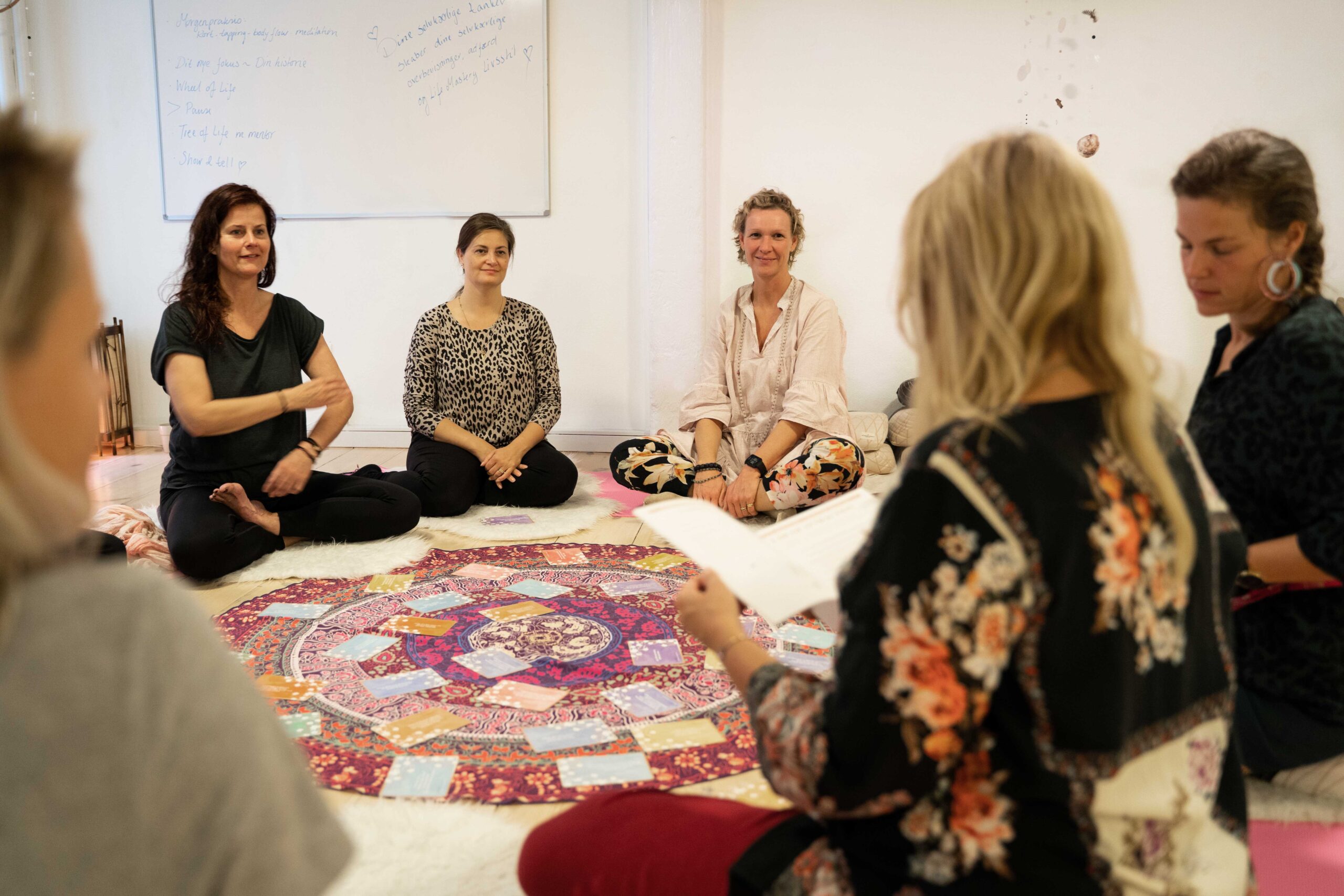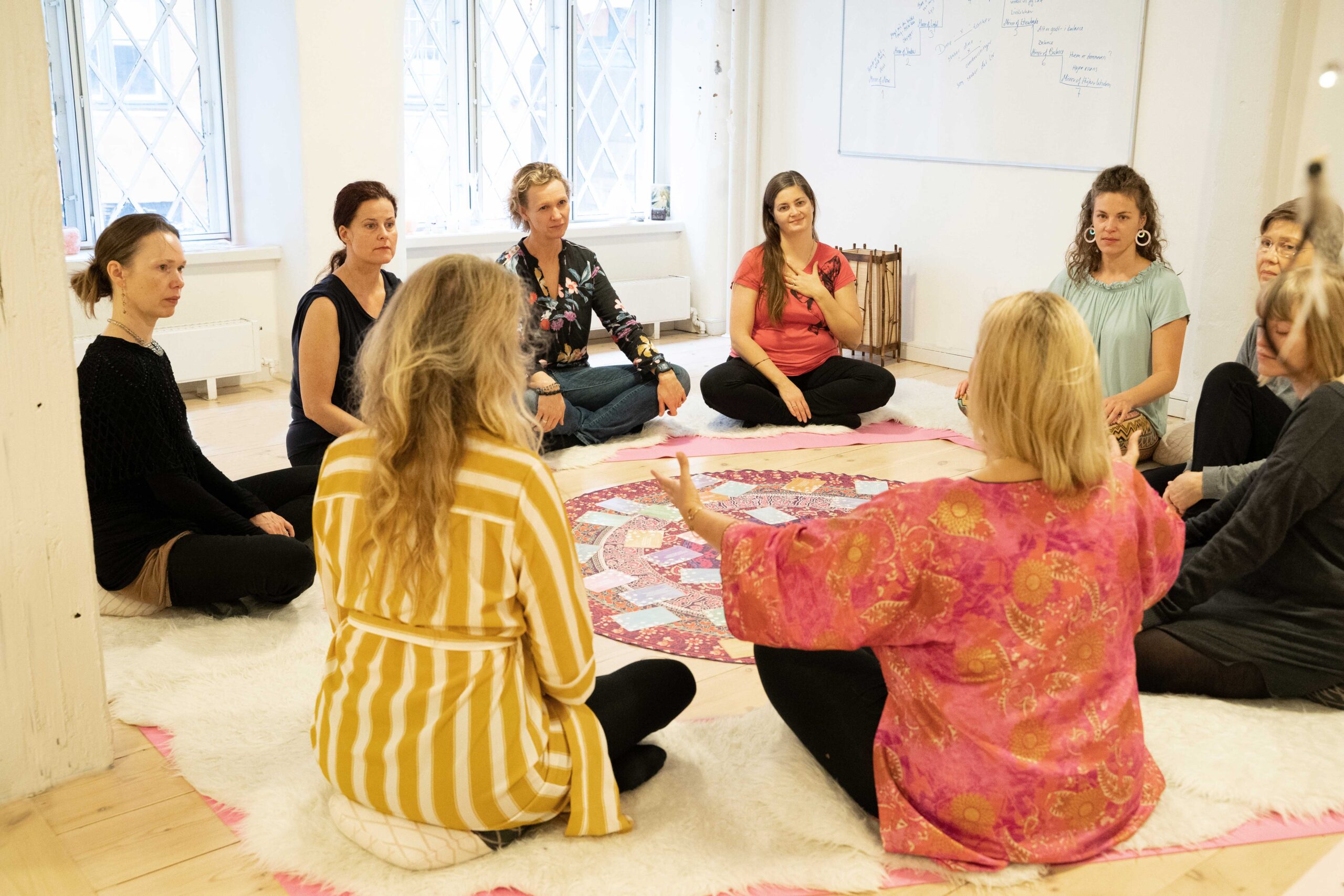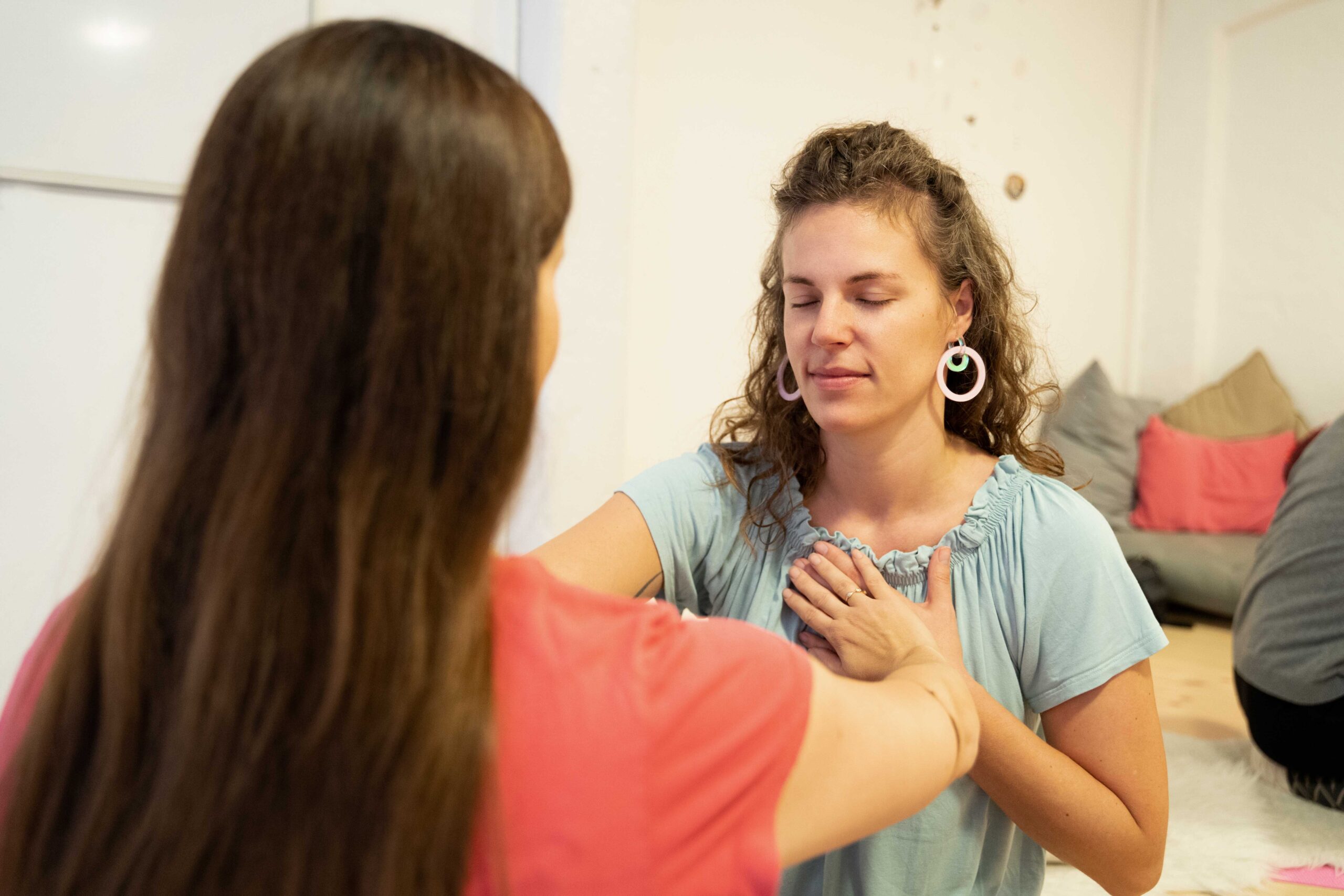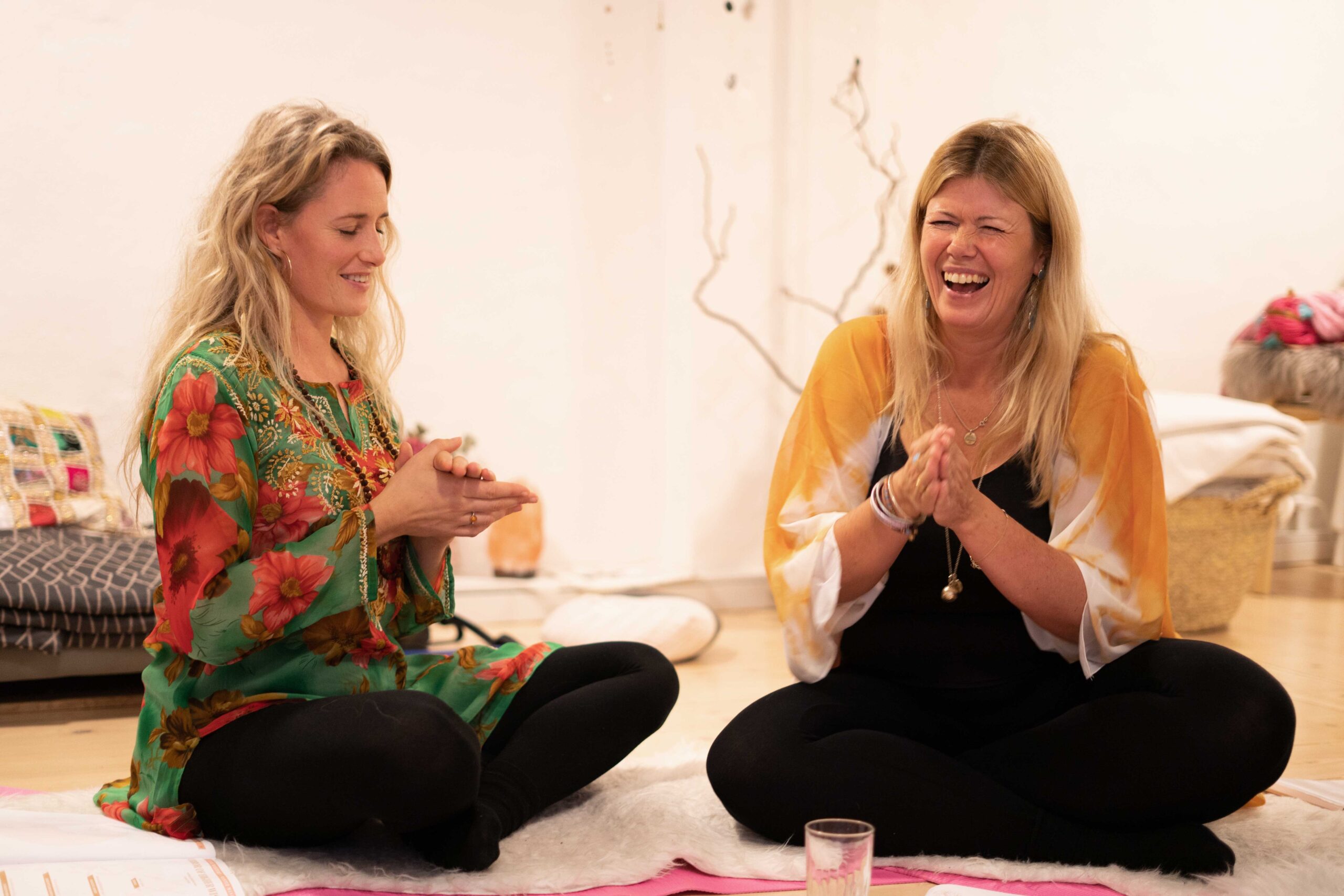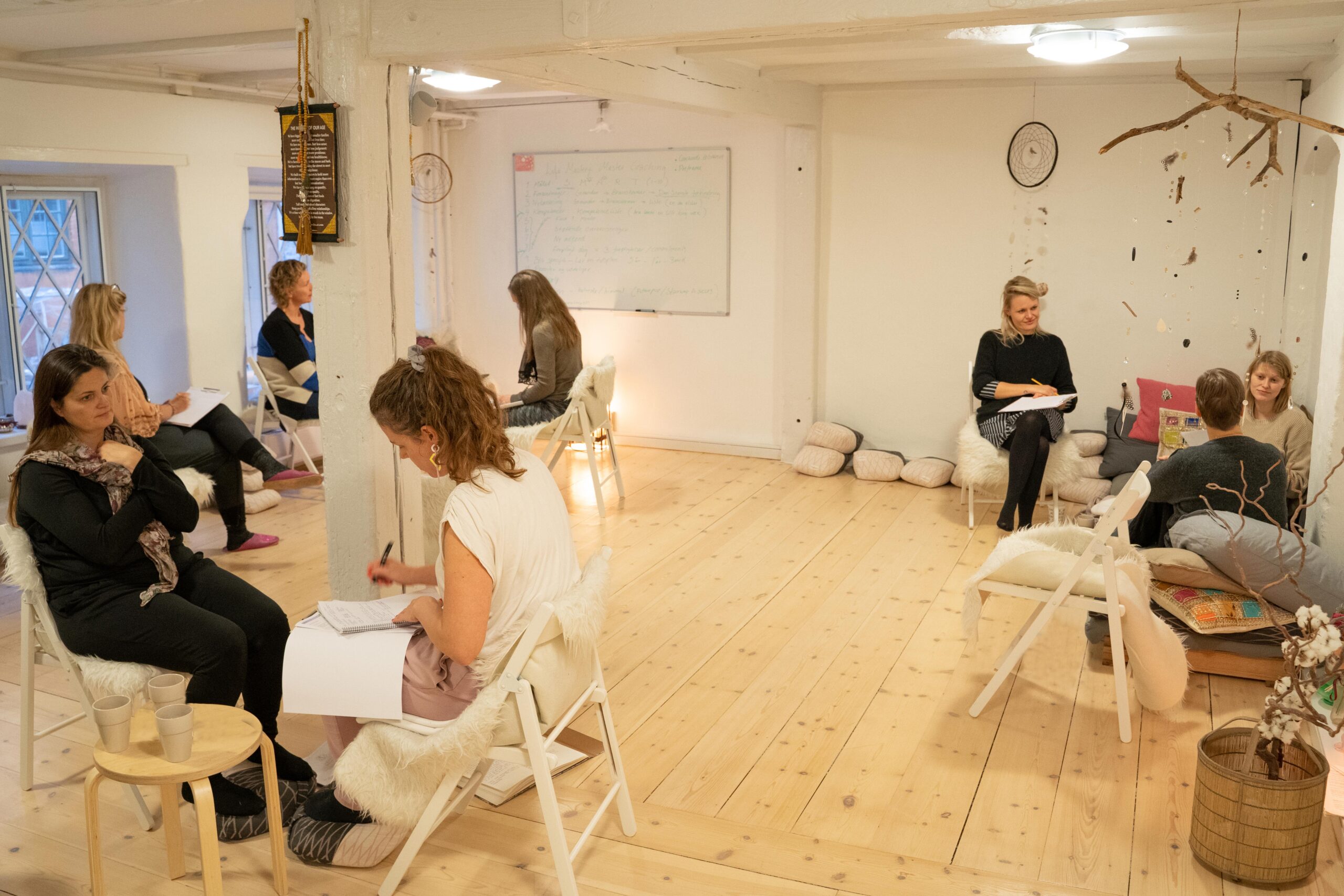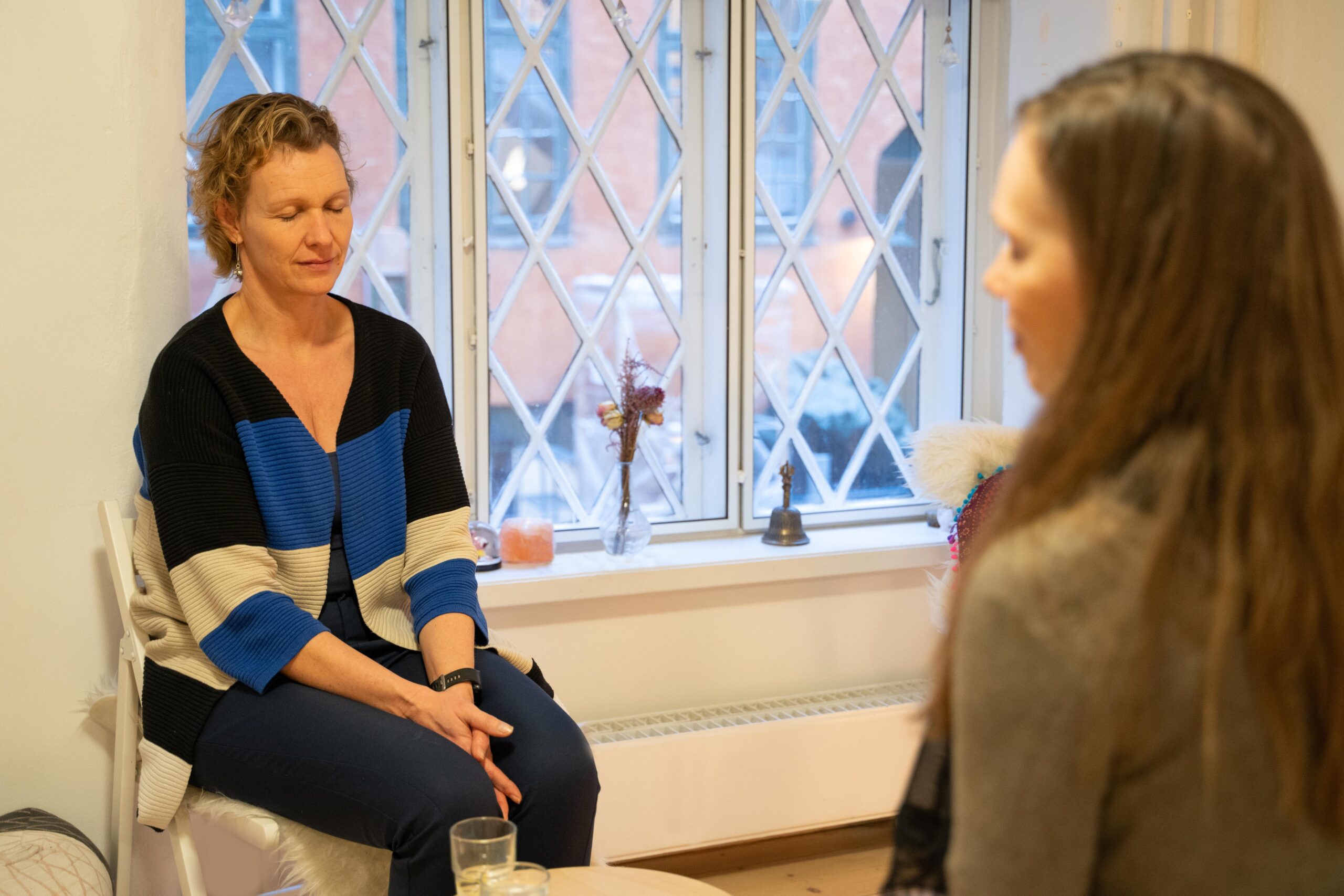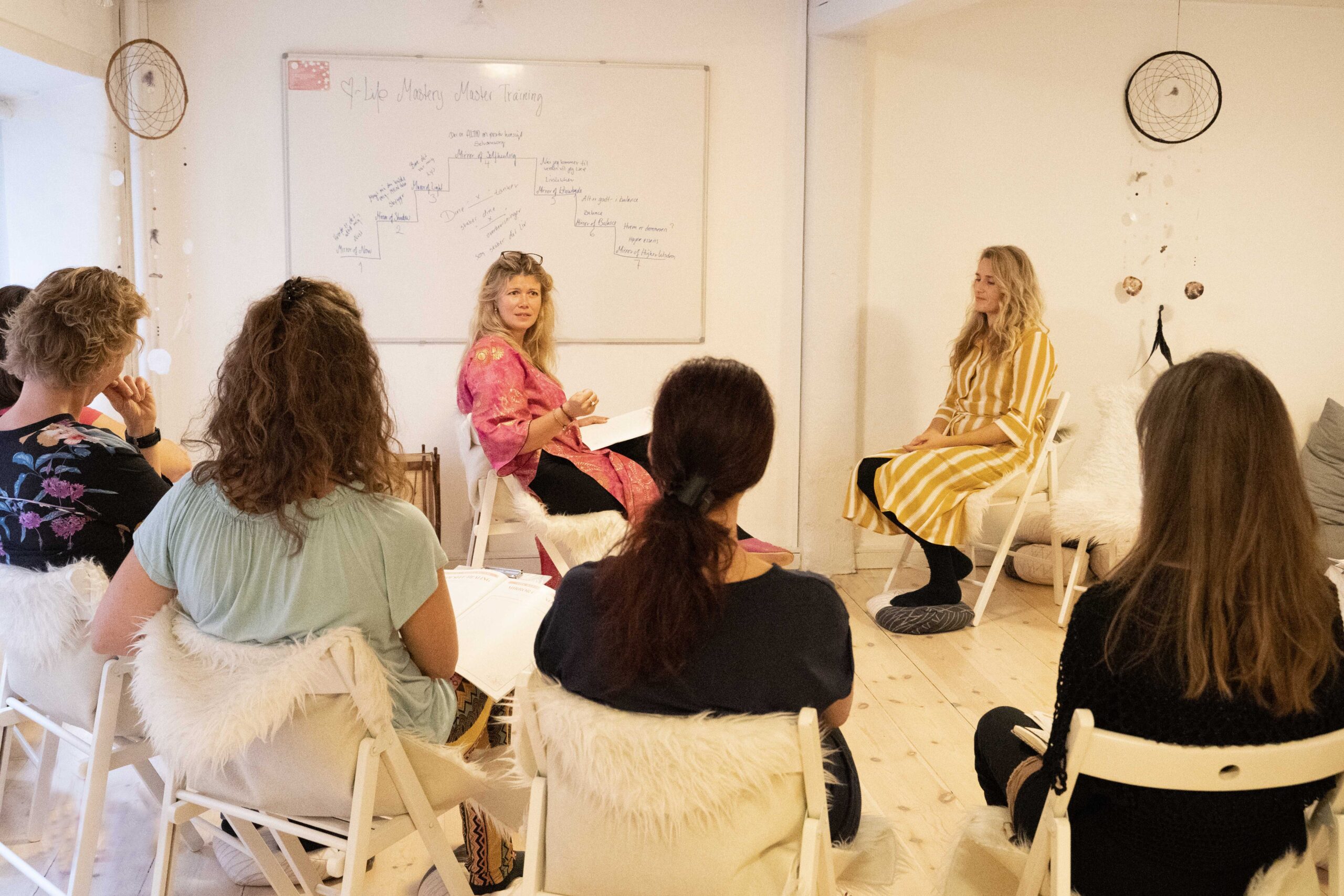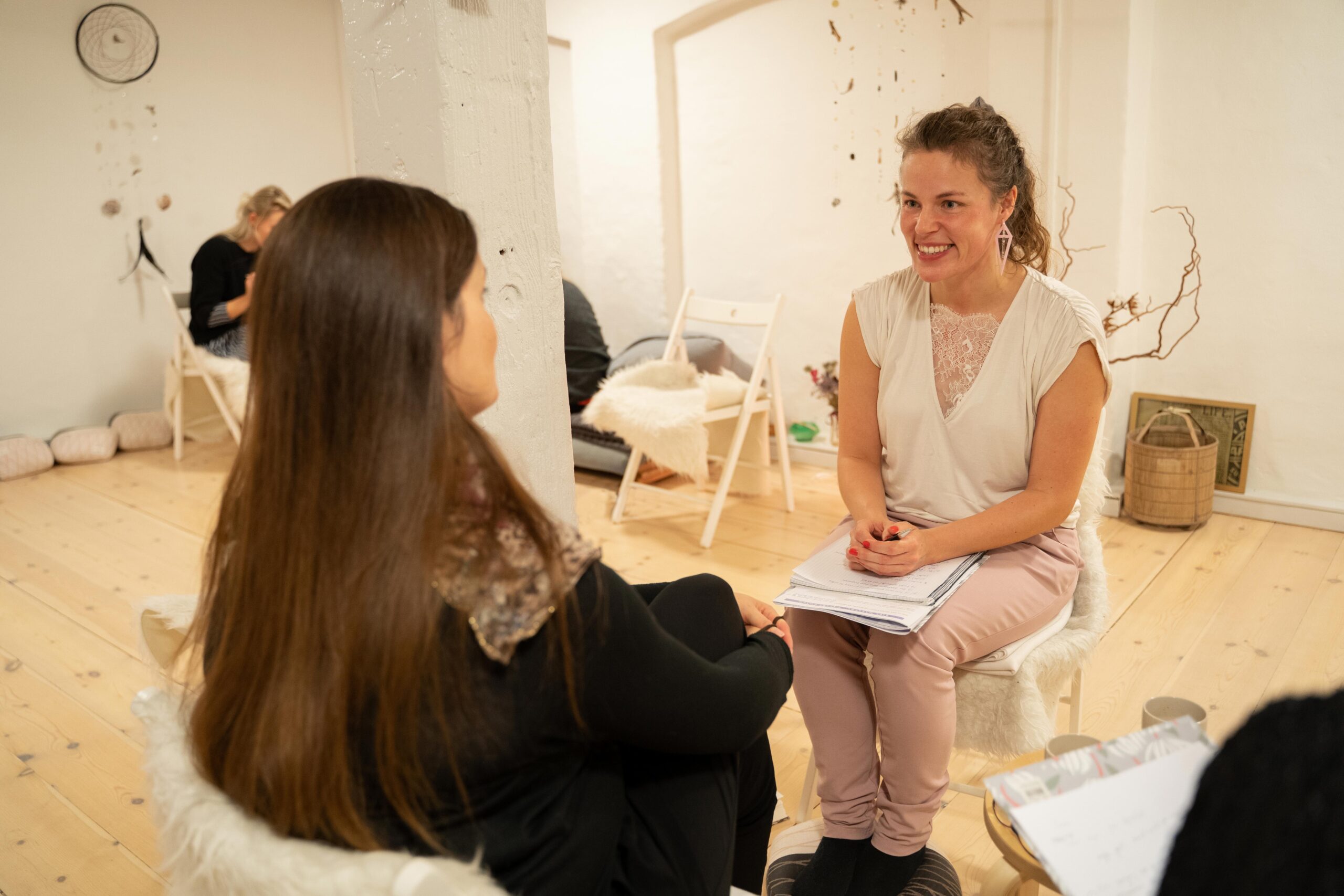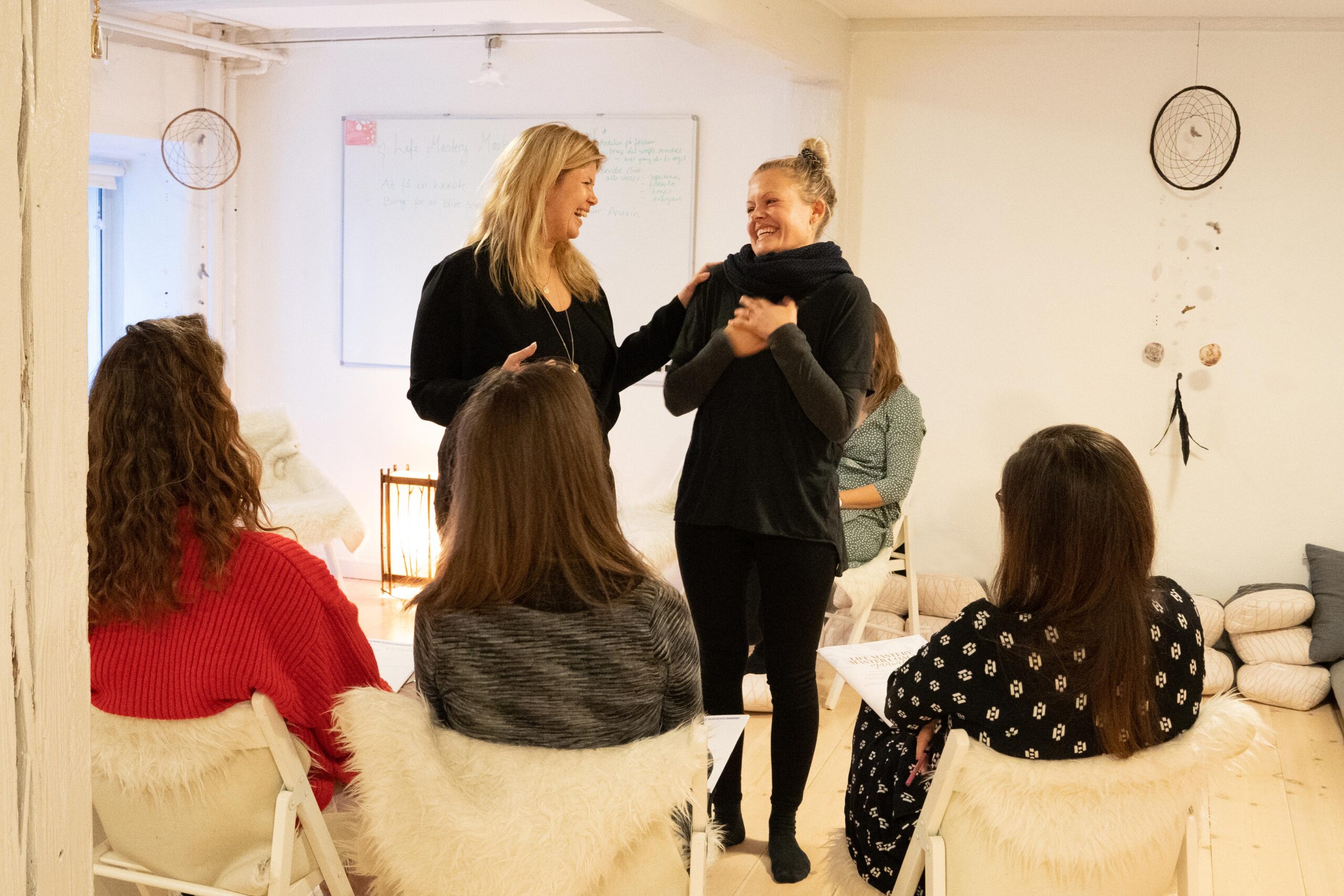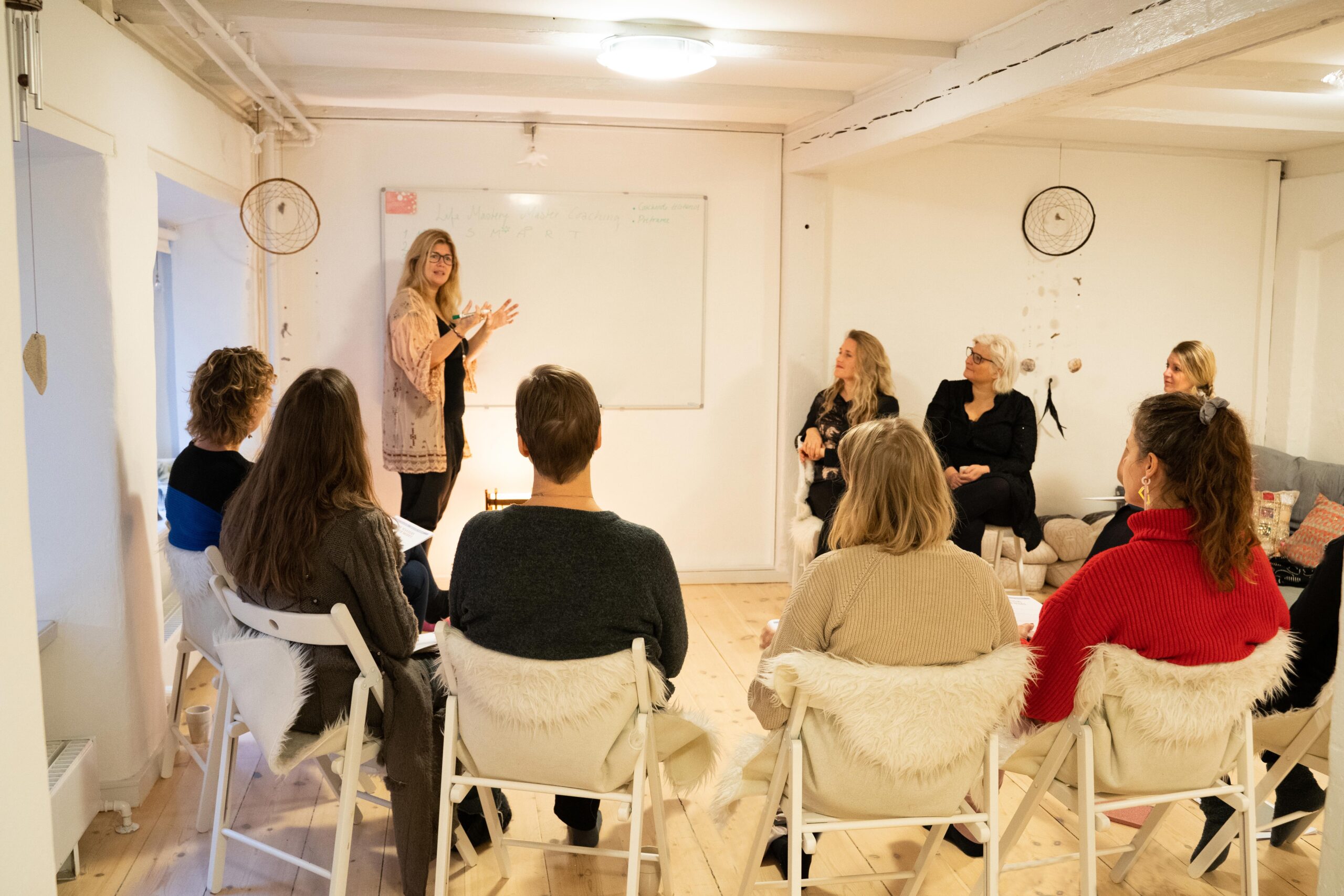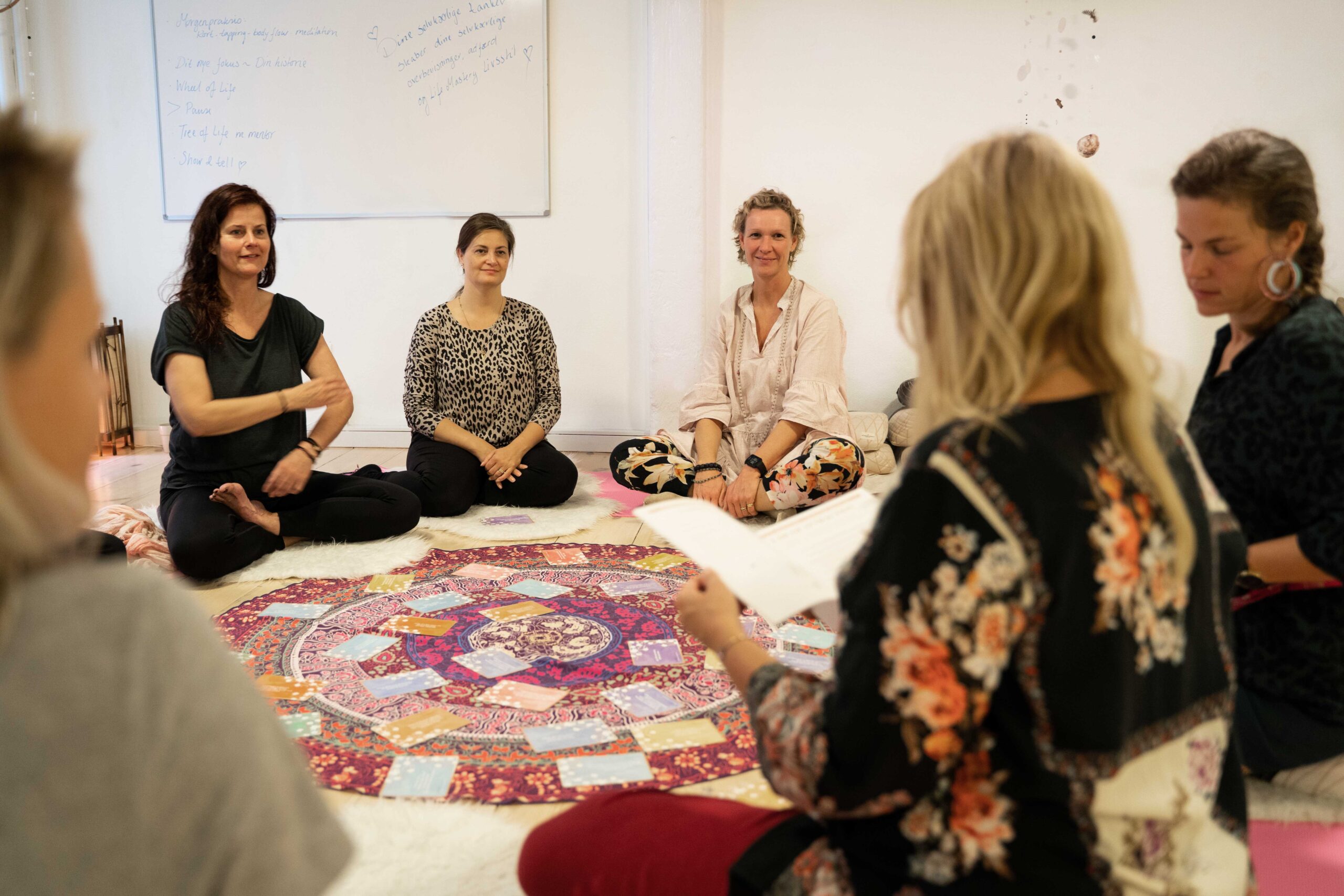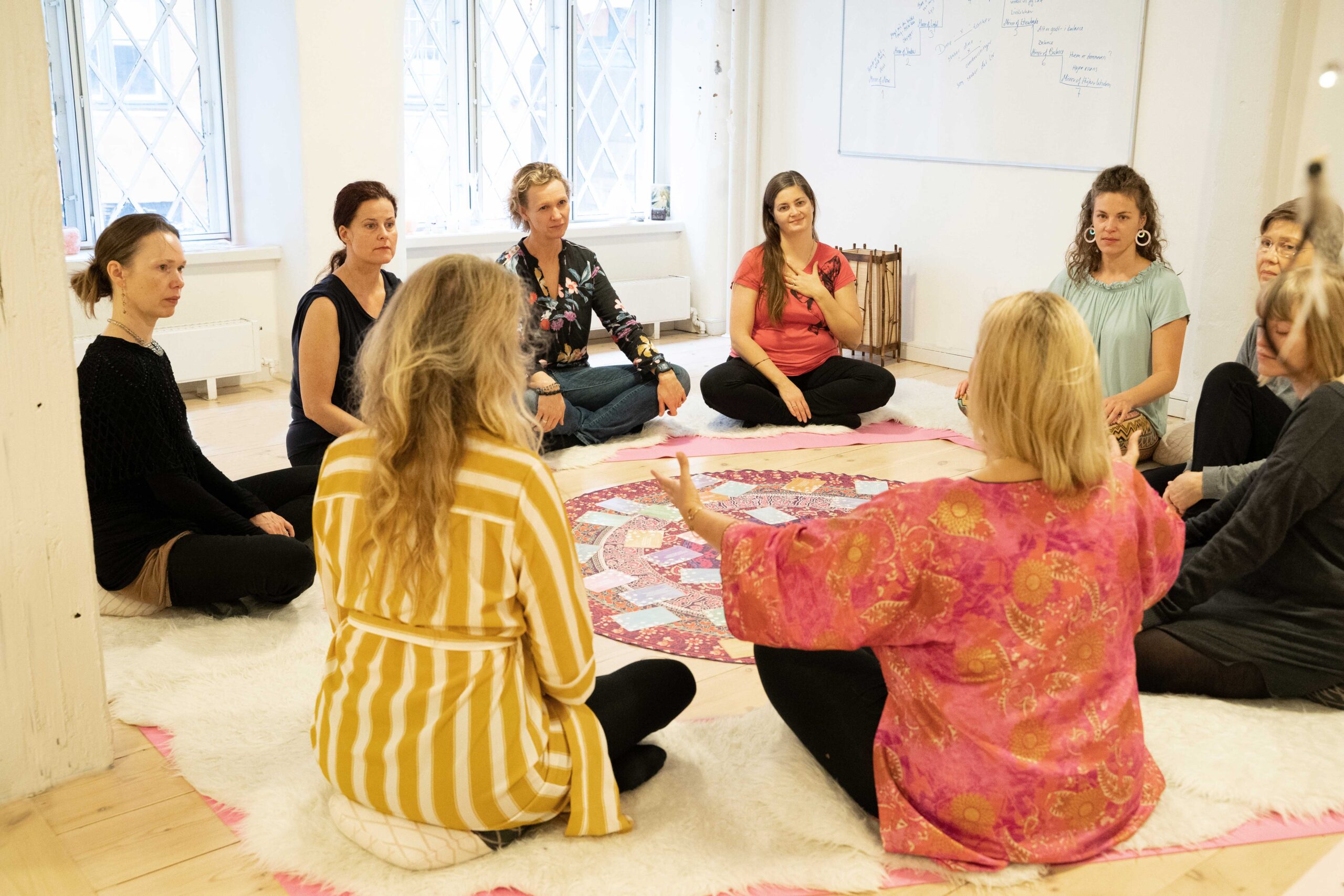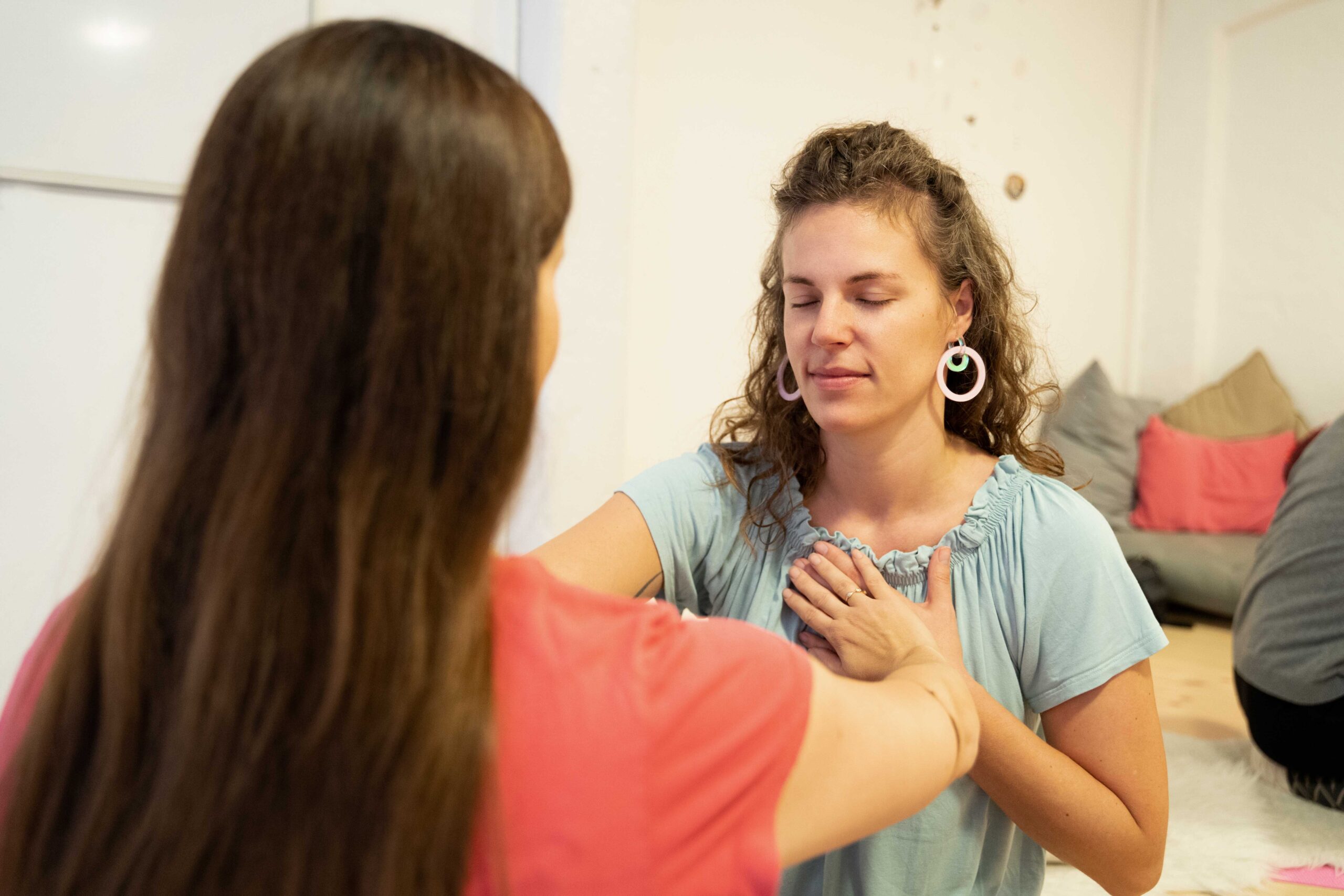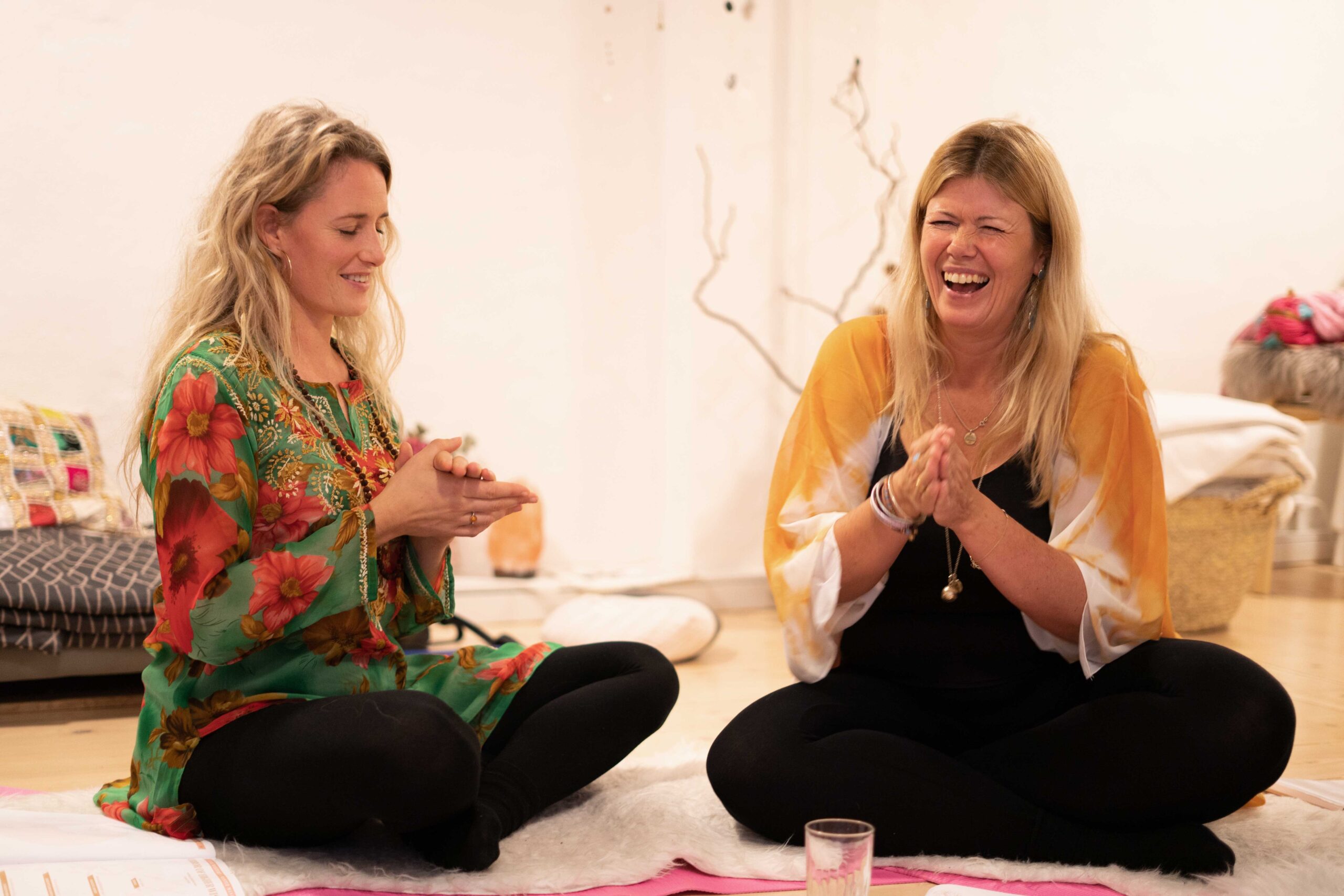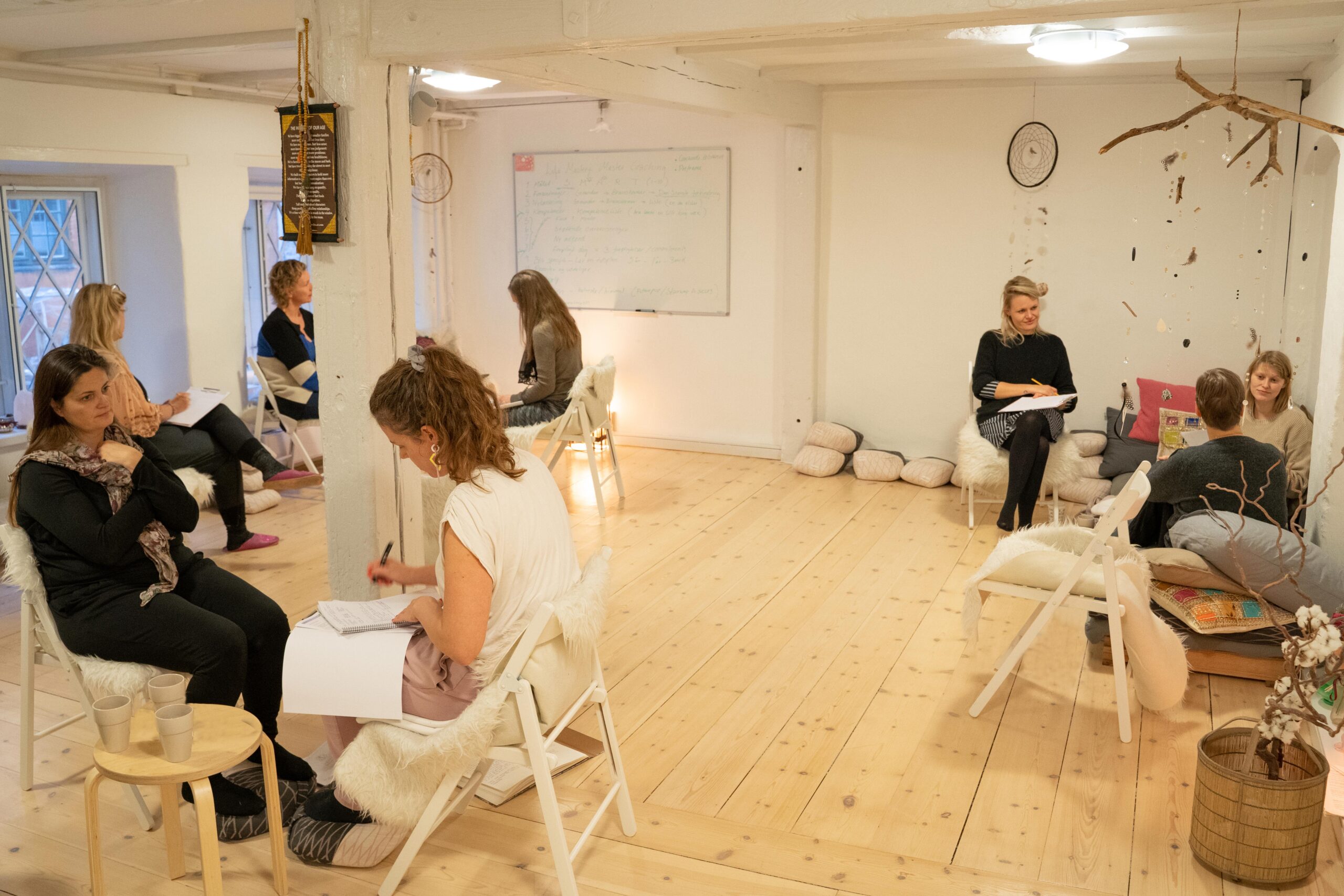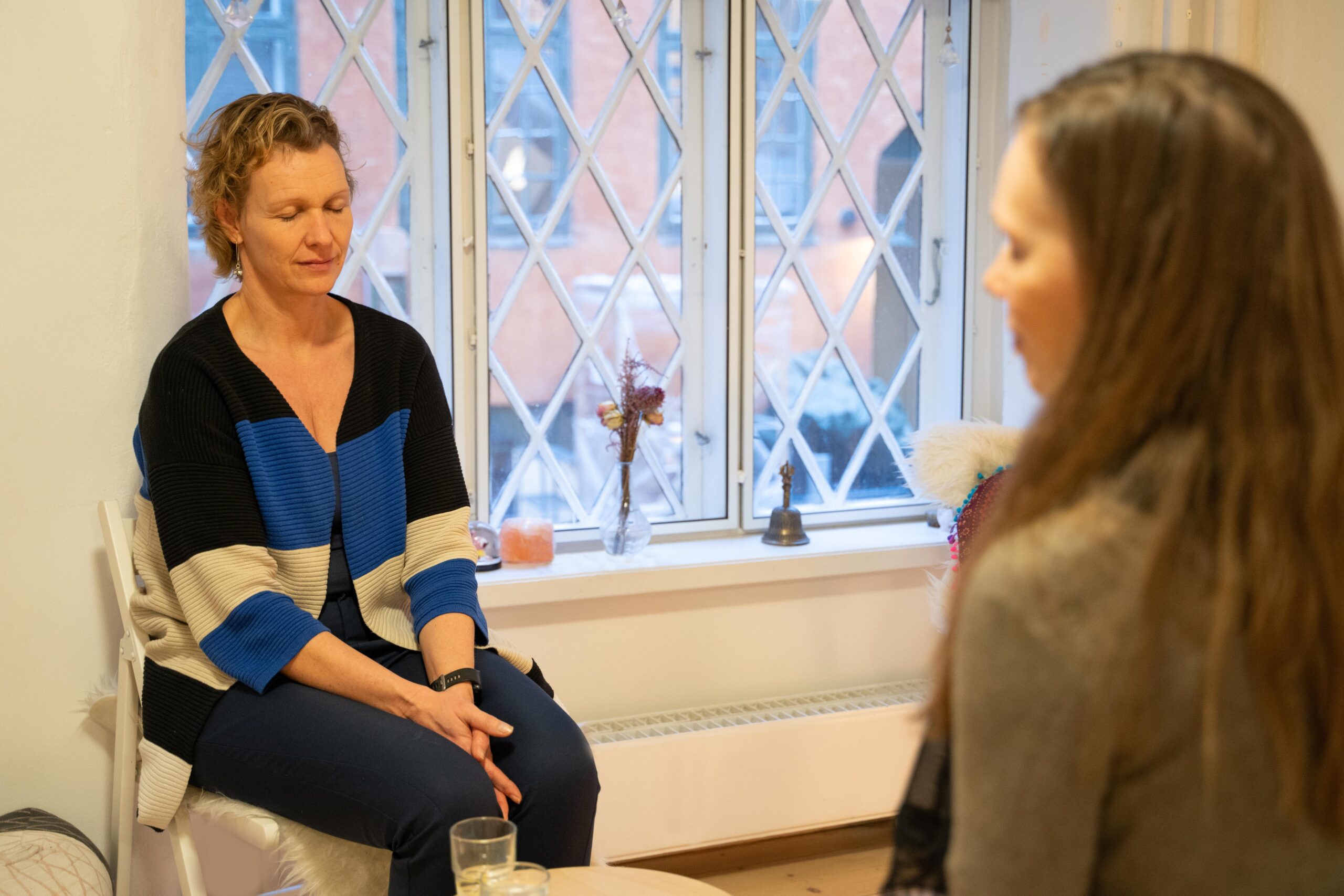 Life Mastery – Personal leadership
– Based on the important tools from cognitive theory more of our transformational methods are developed, tested and work in perfect match with the Life Mastery Master model.
When you are Life Mastery Master Coach, you are not just another coach.
You are a Master Coach, because you have undergone a unique development in your personal leadership.
You have already worked deeply with yourself through Life Mastery Master Training, which is why you know how life's greatness should be integrated in any kind of life development.
When others come to you and want your help, it is your most important task to ensure client success, through personal understanding of development and inner growth.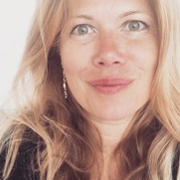 Sussanne Wexø
Founder
Denmark
Phone: +45 2726 5851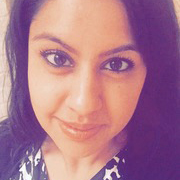 Shikha Gupta 
International Trainer
Danish – Indian
Phone: +45 2830 7737
Certification
After completing the training and coach-camp modules, you need to coach at least 12 documented sessions before you can participate in the final certification.
Life Mastery Master Coach training ends with a written and oral certification.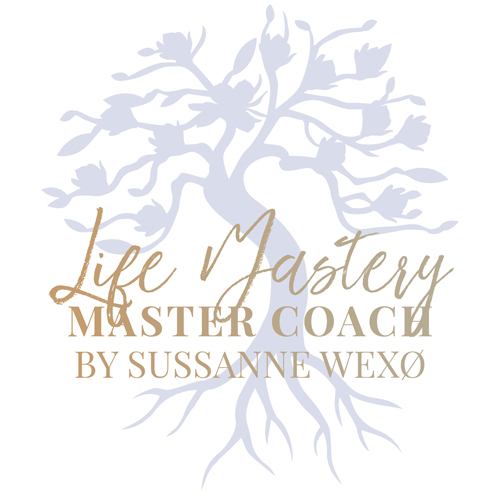 We hope to see you and are so grateful …
– That you are interested in creating profound changes for yourself and others. You are your most important tool, and by helping others to this realization, then we will all be able to live in a common greater positive awareness and development.
Love & Namasté
 Sussanne
Your journey begins …
Dates for Master Training coming up soon … 
Dates for Coach Training coming up soon …
Teaching time for Live Modules
Every day. 9:30 to 15:00
Facts about Life Mastery Master Coach Training
Length: 24 weeks including individual training, mentoring and certification
Training days: 16 days
Modules: A total of 6 modules
3 Life Mastery modules + 2 Coach Camp modules + 1 certification module
YOUR INVESTMENT
Life Mastery Master Training: 1979 € / 2197 $
Life Mastery Coach Training: 1311 € / 1455 $
Your total investment in yourself and this unique life journey is 3290 € / 3651 $
There is only room for 12 participants in each team because of your personal life development, where we want to ensure your full benefit of the training.
Camilla Nørregaard
I have no doubt that I have taken the best coach training!
"Sussanne is an angel on Earth.
She has so much wisdom that she passes on to her education.
I am so happy and grateful that I took the Life Mastery Master and coach training afterwards. It's the best thing I've ever done for myself.
I have no doubt that I have taken the best coach training.
Sussanne is so nice, calm and meets you exactly where you are – in the most loving way."
Kate Jungslund
"My heart chose the Life Mastery Master Coach program because I believe that I, as a professional coach must have been in the process myself, and learned through my own life experiences before helping others in life. I have now returned from the most beautiful inner journey – the wildest gift of love I've ever given myself! My biggest change and insight during the program is that I feel hole again. I have released my fears and the need to please others. I now adapt myself to feel loved and recognized. I am my own master and light of my life. I have found my life purpose, and I navigate by my heart. I trust now, that I will not settle for just a flash of light – I want 'it all!"
Bettina Møller
"Life Mastery Master Coach Training has been an in-depth journey into myself with amazing exercises, assignments and an impressive manual. This unique travel in myself, gave me the belief to follow my heart and my intuition, even when I sometimes have doubts. I have now the courage to stand by ME, and dare to be me. I now let my light shine and I am proud of who I am. Life Mastery is a wonderful trip that just gets even more beautiful afterwards. I feel it is a process that lasts a lifetime. Sussanne created a openhearted space and there is no doubt about her huge heart warm while she is professional in an indescribably wonderful and loving way. The journey requires that you work with yourself and devote the time needed to your own process. I highly recommend this education for YOU yourself, you will never regret " 

Life Mastery Master Coach Training cooperate and are recommended by Coach.dk.
We meet the requirements a Coach Education must meet in order to be listed on Coach.dk's Coach Education Overview.