LIFE MASTERY MASTER TRAINING 
– A Master Training concept
with unique self-development techniques
& pure feminine leadership
In the last six years, Life Mastery Training has won great interest and success among women in Denmark. I am therefore very proud and excited about the fact, that I can finally introduce an international Life Mastery Master Training – where women all over the world have the opportunity to join an amazing sisterhood.
I have always been a passionate speaker of feminine leadership in a modern world where we all have to meet ourselves as mothers, career women, wives and more.
My goal with Life Mastery Training is to give women the tools and techniques, to take soulful control over their lives and find a deeper balance within themselves, their intimate relationships and family as well as their careers.
We have to become true masters of our own lives, instead of being a victim of the circumstances.
Life Mastery Training is a unique and exclusive personal training concept, based on my different studies – NLP, positive psychology, hypnotherapy, mindfulness and the experiences I have had working with coaching and therapy.
The Life Mastery Team can offer you deep and soulful self-development in Life Mastery and feminine leadership.
So if you wish to:
Find inner peace, understanding and confidence in yourself
Experience a deeper balance in yourself, your relationships, and family
Enjoy your life's path with every step and live out your dreams
Create your life's personal manual with specific and effective techniques and tools
– Then join us on an amazing journey of discovering your inner wisdom – and becoming a Life Mastery Master.
The journey!
Life Mastery Master Training, is a three-month life-developing education for women, where we will guide you through immersive processes, based on our transforming Life Mastery Program.
The process will unfold through this basic mindset:
Prioritize yourself first.
Then you can focus clearly on your surroundings and relationships.
When you experience calmness and a flow of life in and around you,
you will be able to focus on your clearest vision for the future.
We will guide you through the beautiful writing processes, meditation, mindfulness and cognitive development exercises. You will become aware of the importance of energy work, flow, body awareness, universal attraction, the power of love, the power of now and Life Mastery.
Furthermore you will become familiar with a unique mirror work, which includes shadow work and a deeper understanding of self-healing.
We look forward to welcoming you and supporting you through this particular period of your life where you will take this deep personal journey and discover your inner self.
Course content
Life Mastery Master Training is a process of three months (12 weeks), where you will meet with your group for a 3-day workshop per month.
Live Training 1
3 days focus on you:
Self Love – Self Care – Self Understanding – Self Healing
Live Training 2
3 days focus on you and your relationships:
Settings – Relationships – Family Patterns – Life Mirrors
Live Training 3
3 days focus on you and your vision & future:
Longings – Dreams – Careers – Life Mastery
Blended learning
Prior to each Live Module you will receive weekly online lessons. This material will contain reflection scripts, in-depth exercises and guidelines to self-coaching.
The online material is an important part of your journey because it is the beginning of your self-acknowledgement and will be an important building block, when we meet at the Live Modules. Here we will integrate your personal wisdom in the Life Mastery manual.
This particular blended learning method will ensure that your development is based on your life, your goals and your inner and outer wellbeing.
You will further learn to master techniques of mindfulness, coaching, self-hypnosis, NLP, self-healing, tapping and positive psychology.
I will be your personal mentor during and after the training.
You will also become a member of a valuable and exclusive online group and Sisterhood, where you will be able to enjoy the support of our loving international team that will ensure your continuous process.
Through Life Mastery's 12 weeks you will receive:
3 x 3 days Life Mastery Live Training (50 hours)
12 Life Mastery mails with online training and lessons (60 hours)
Guided meditations and visualizations
In-depth exercises for your practice
Personal and manageable tasks
Special reflective writings to create your personal manual
Online mentoring
Further you will become a member of our private Life Mastery group and Sisterhood, where all members will have eternal membership and be updated with loving reminders, latest visions, support and guidance
Why Life Mastery Master Training?
What does it really mean to become a Life Mastery Master?
In short, it is about being master of your own life, instead of being a victim of the circumstances.
Life Mastery gives you the tools to be able to meet yourself and take an active responsibility of your life.
If you aren't the master of your own life, who is?
Perhaps it feels a little exaggerated to call your self a Life Mastery Master, but for most people there is something about that title, which appeals to a desire to master their own lives.
For generations, we have downsized ourselves and adapted ourselves to a world of judgments, needs and management.
The truth is, that we are many, who experience a deep longing to return home within ourselves, based on our own values ​​and inner wisdom.
Being a Life Master, you may actually allow yourself to be perfect just the way you are and live out the wonderful potential that lives within you – and you may also allow yourself to be happy and passionate in your life.
You are a co-creator of your life, your future, and your beliefs create your life.
Why not get the best out of it?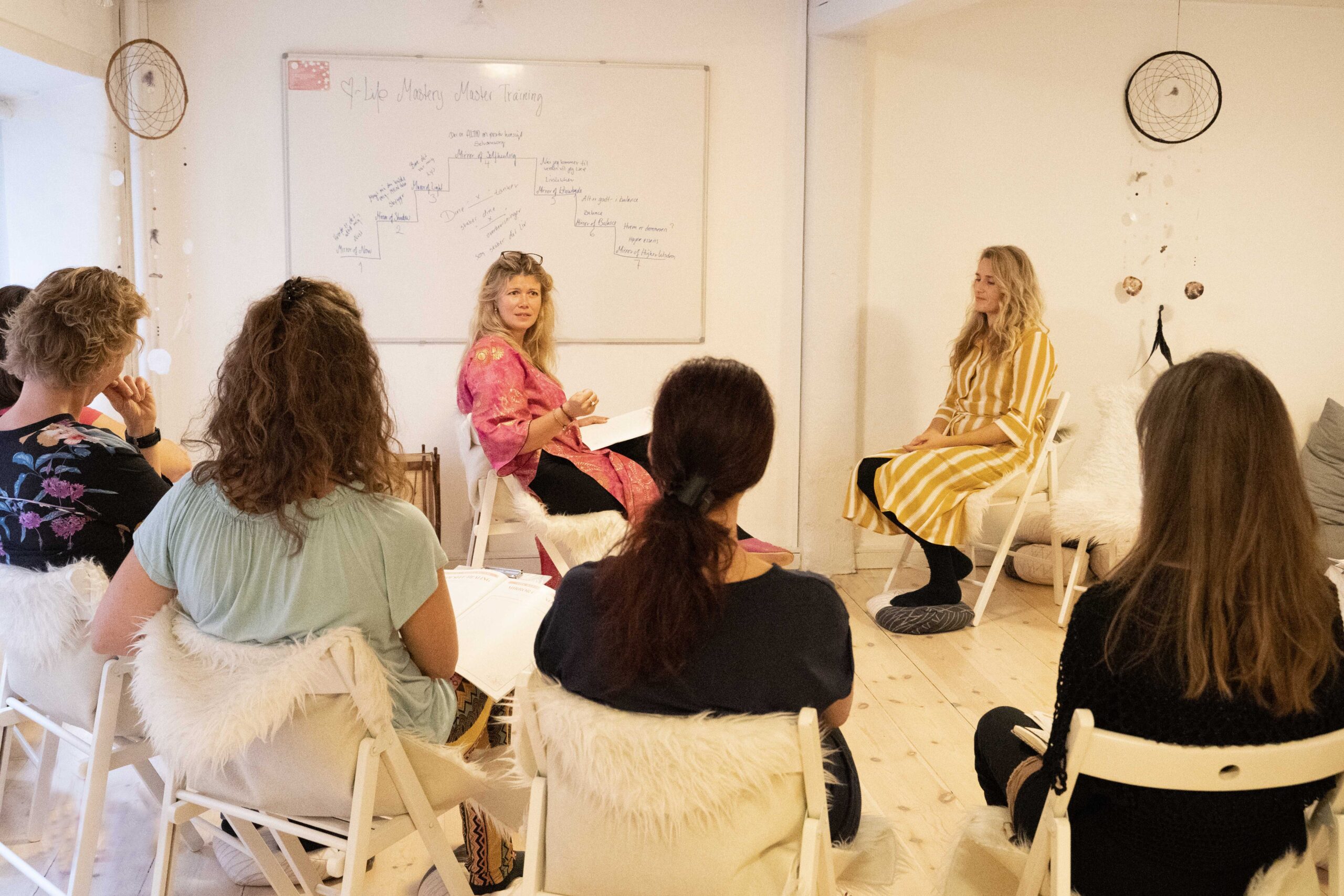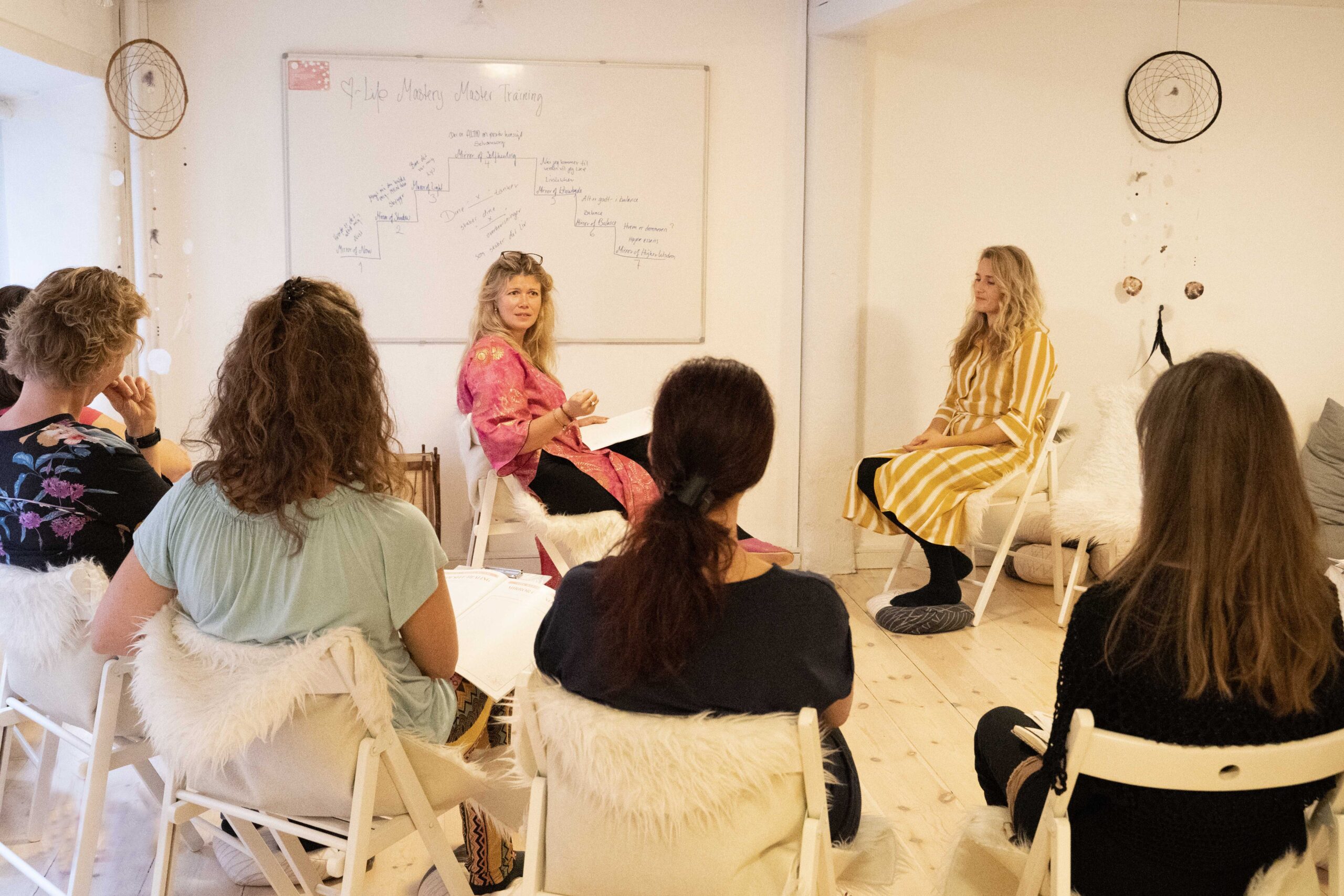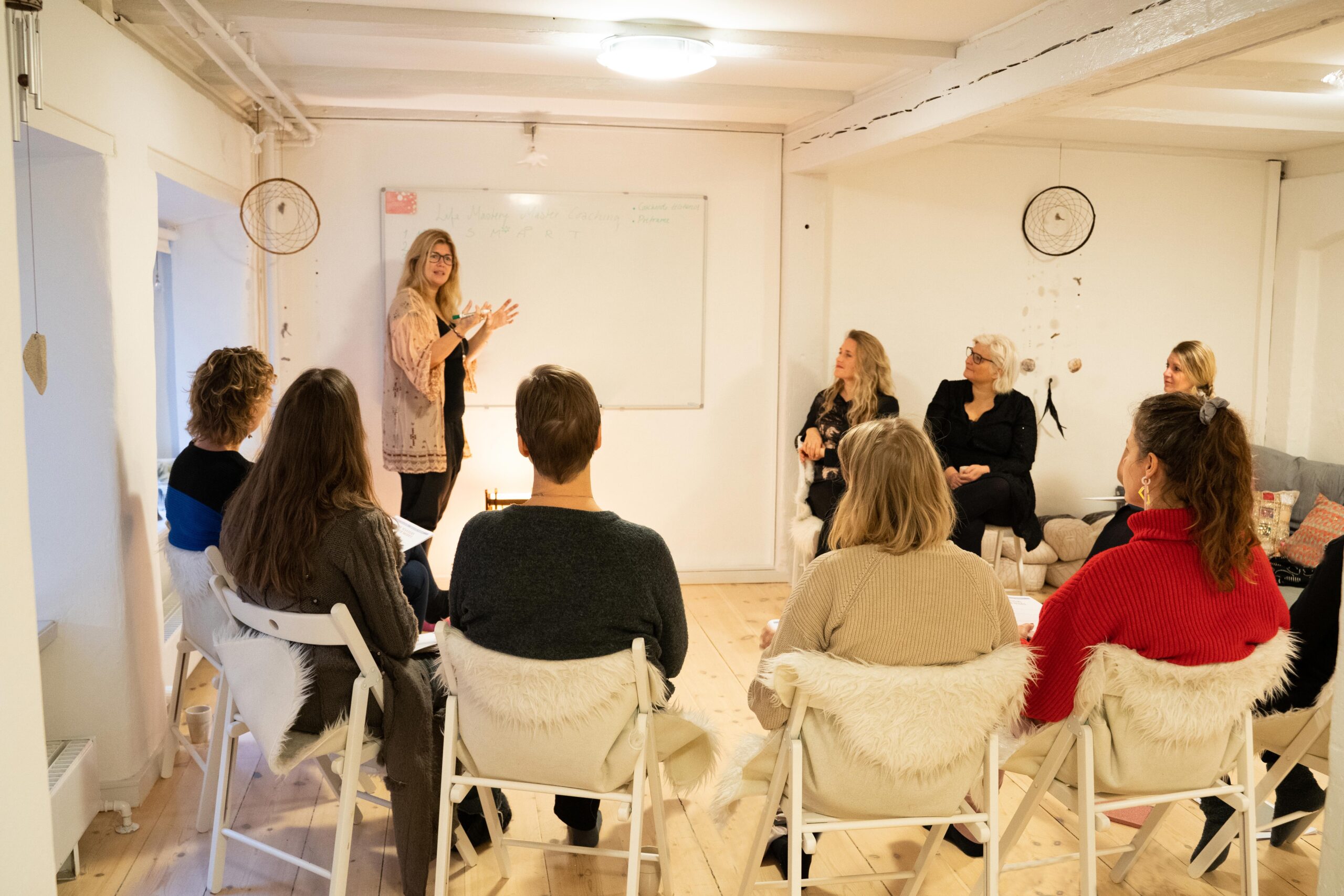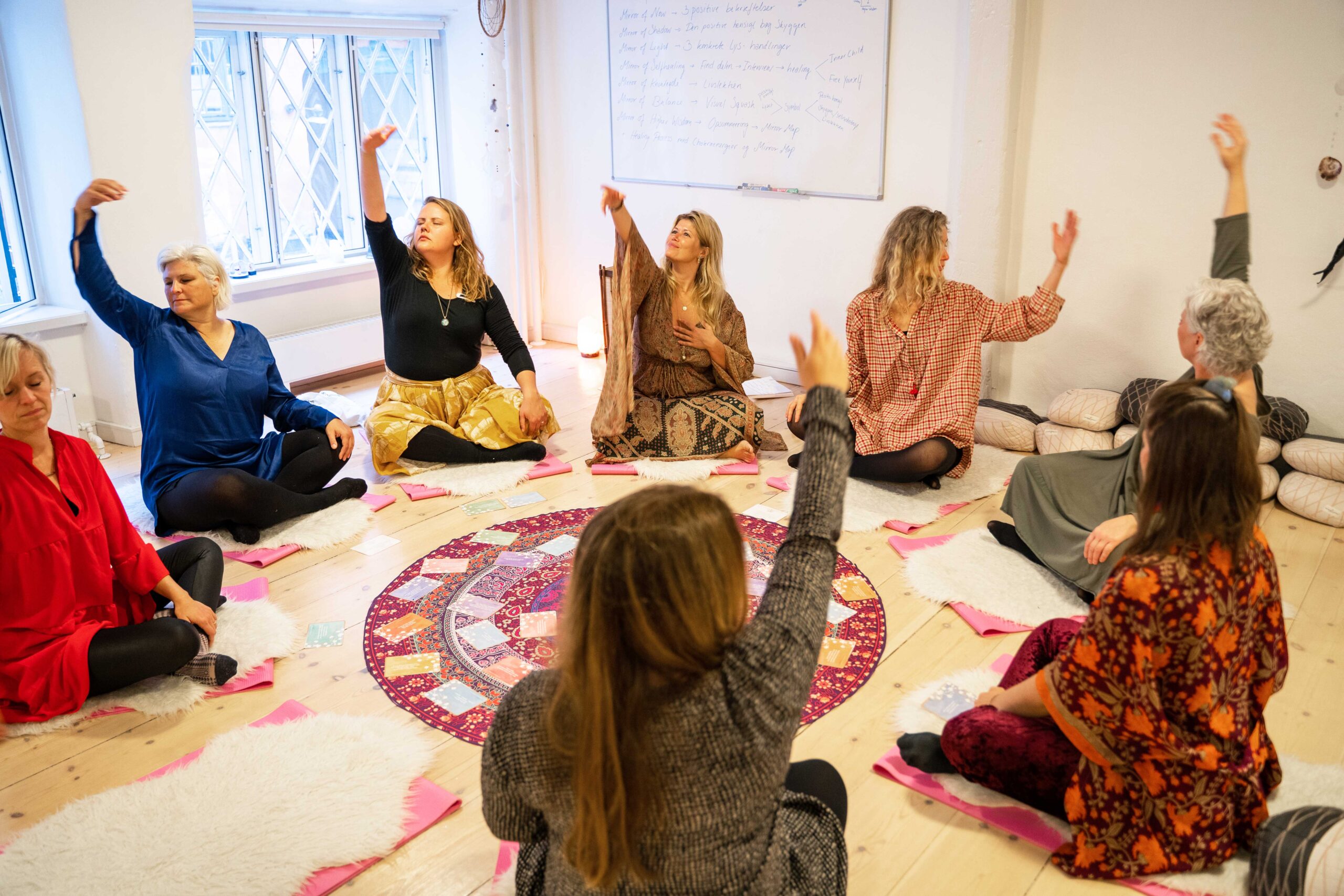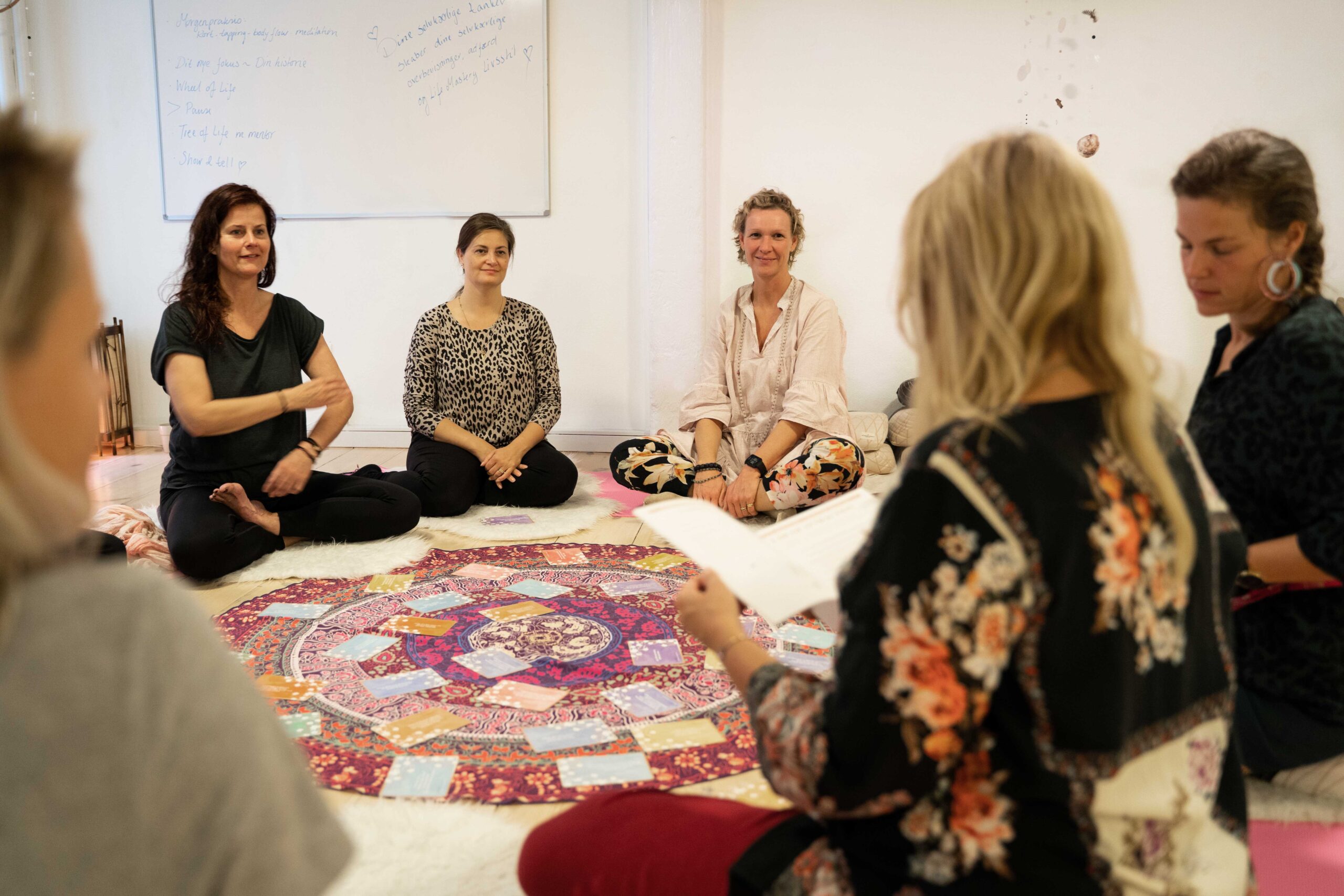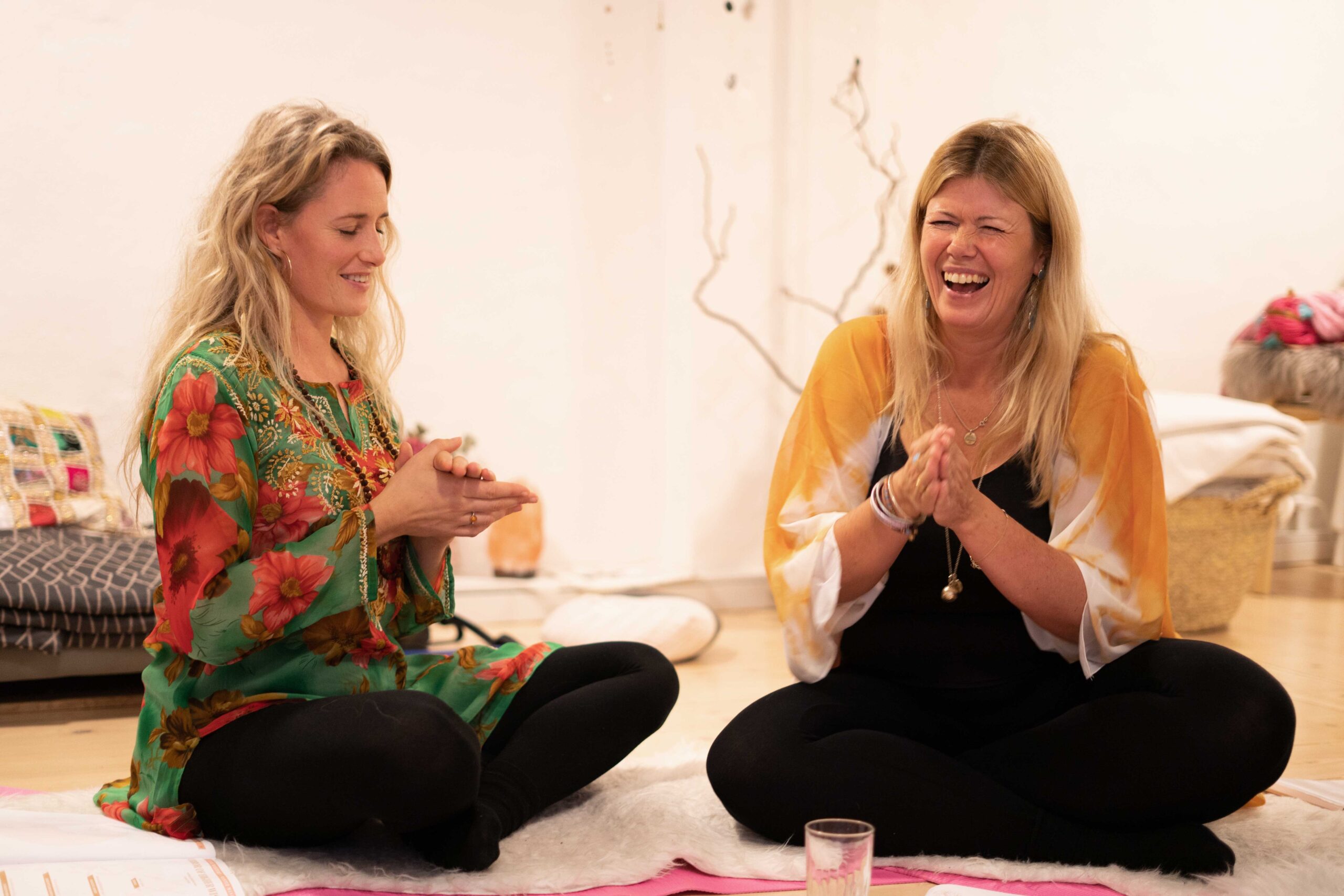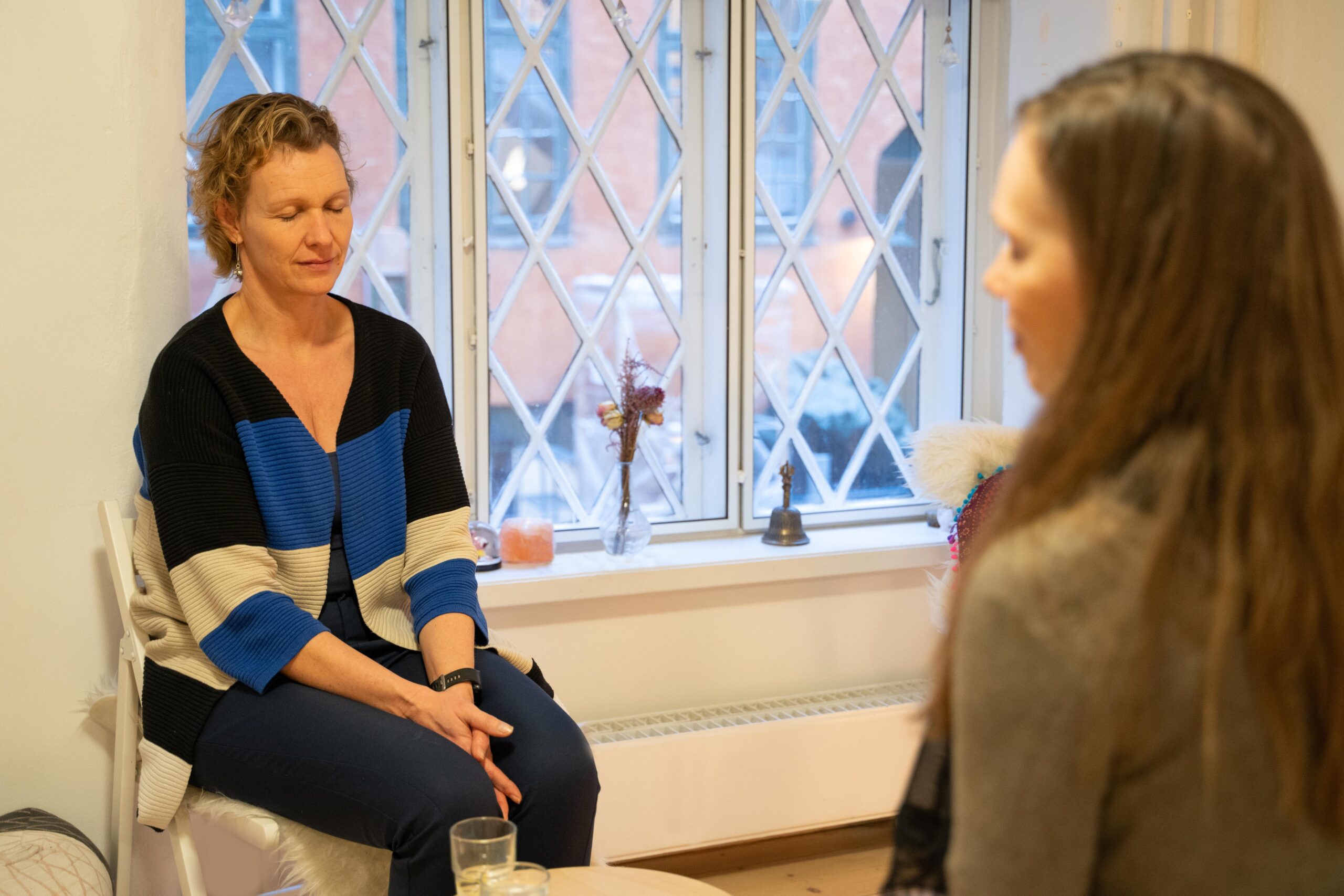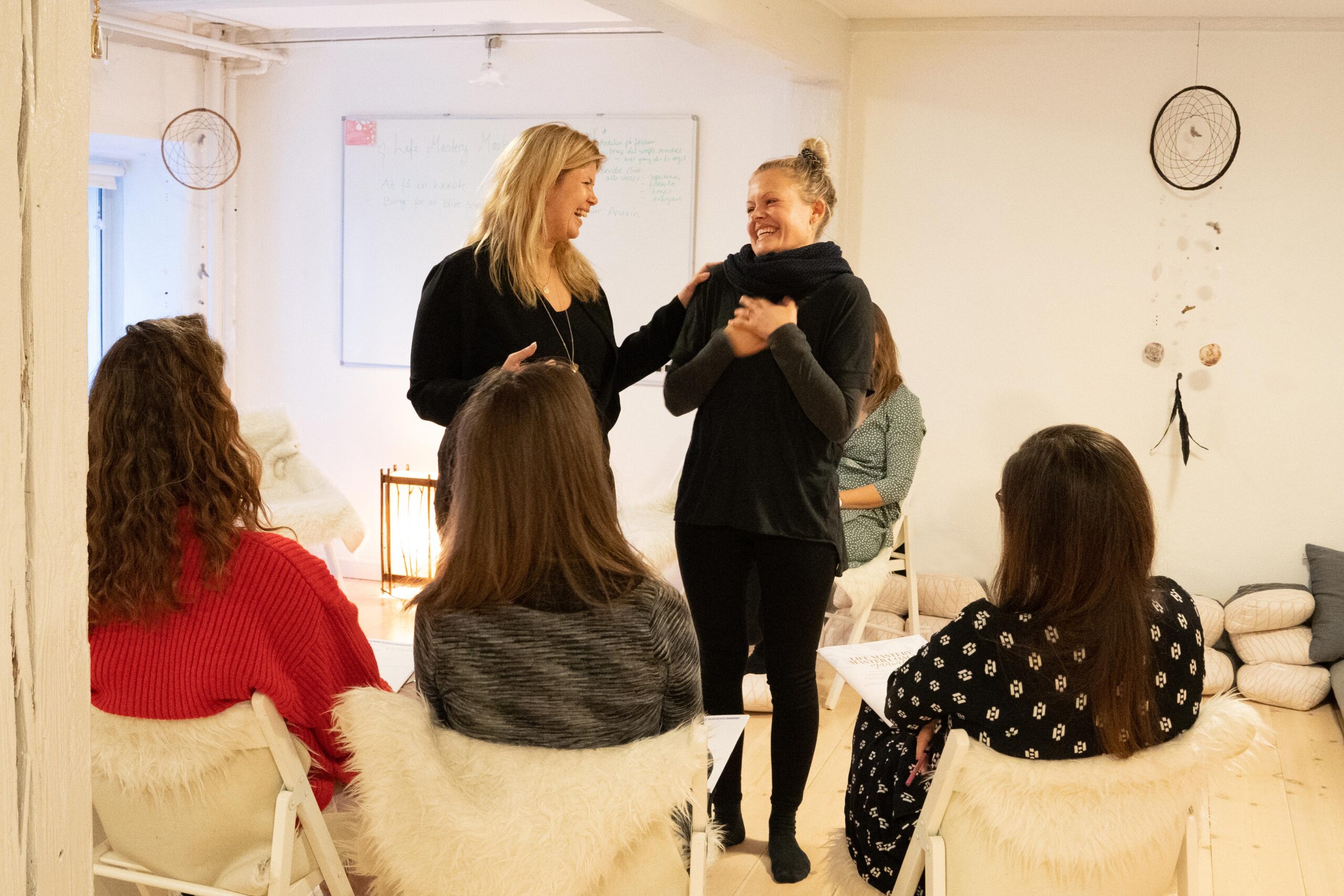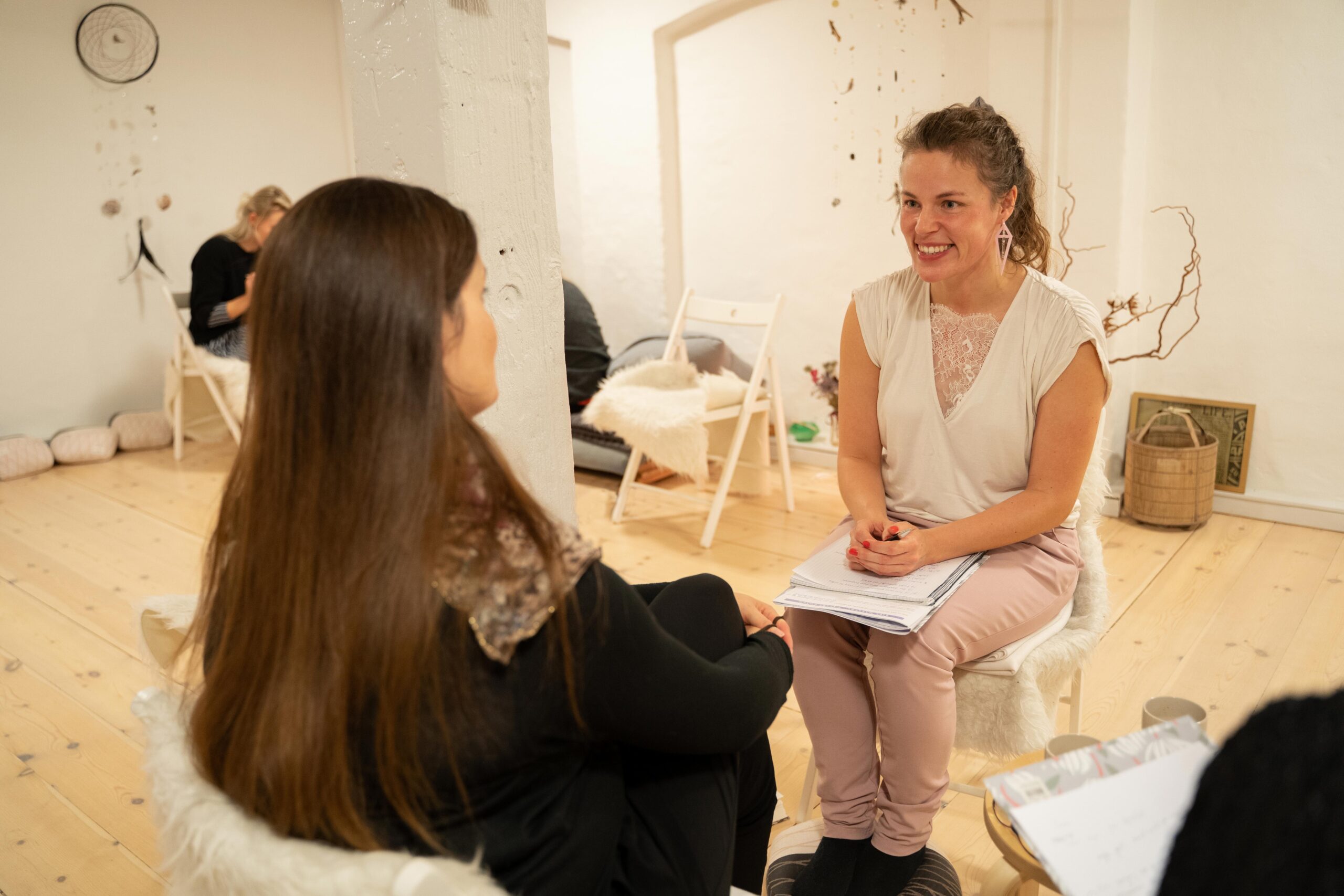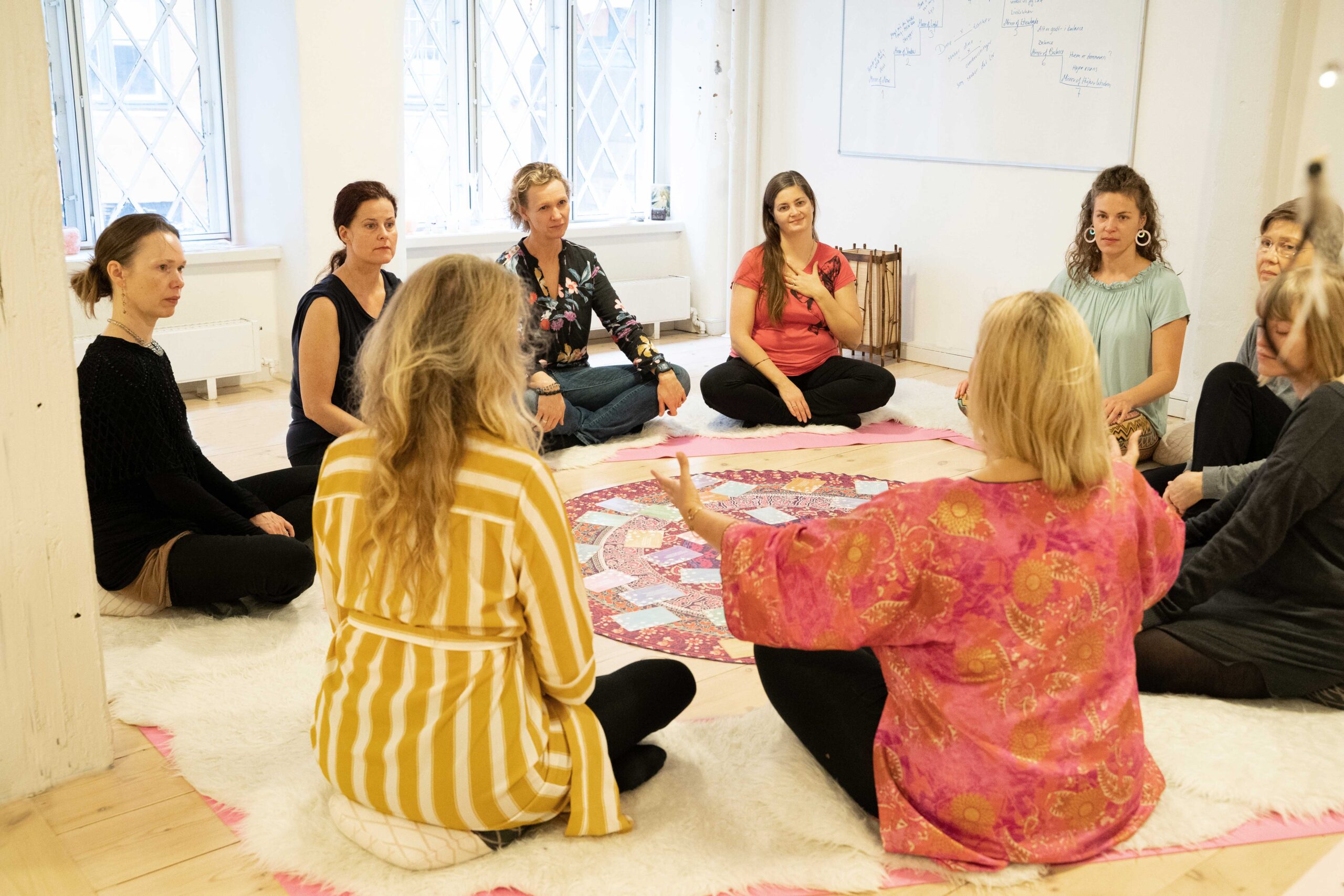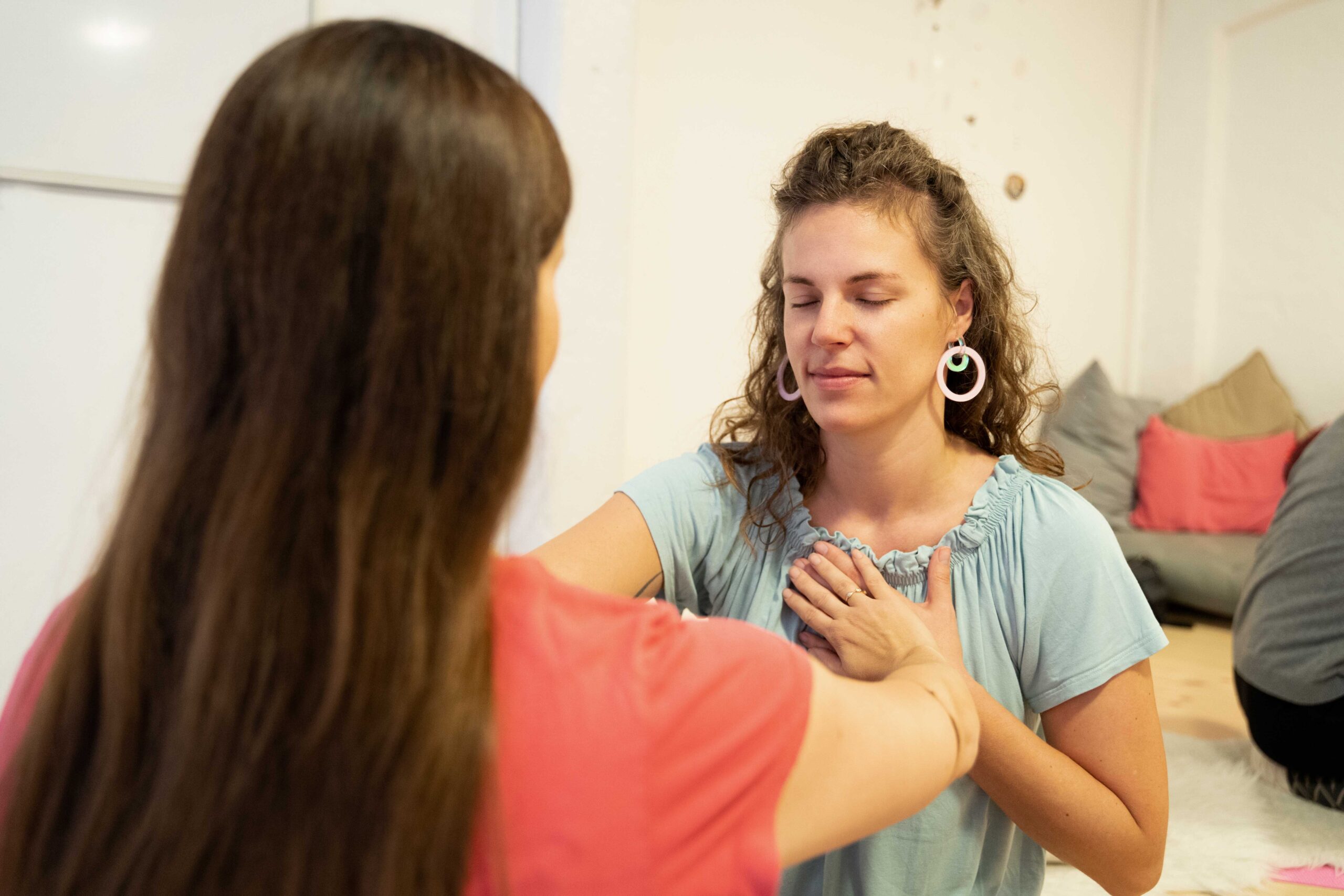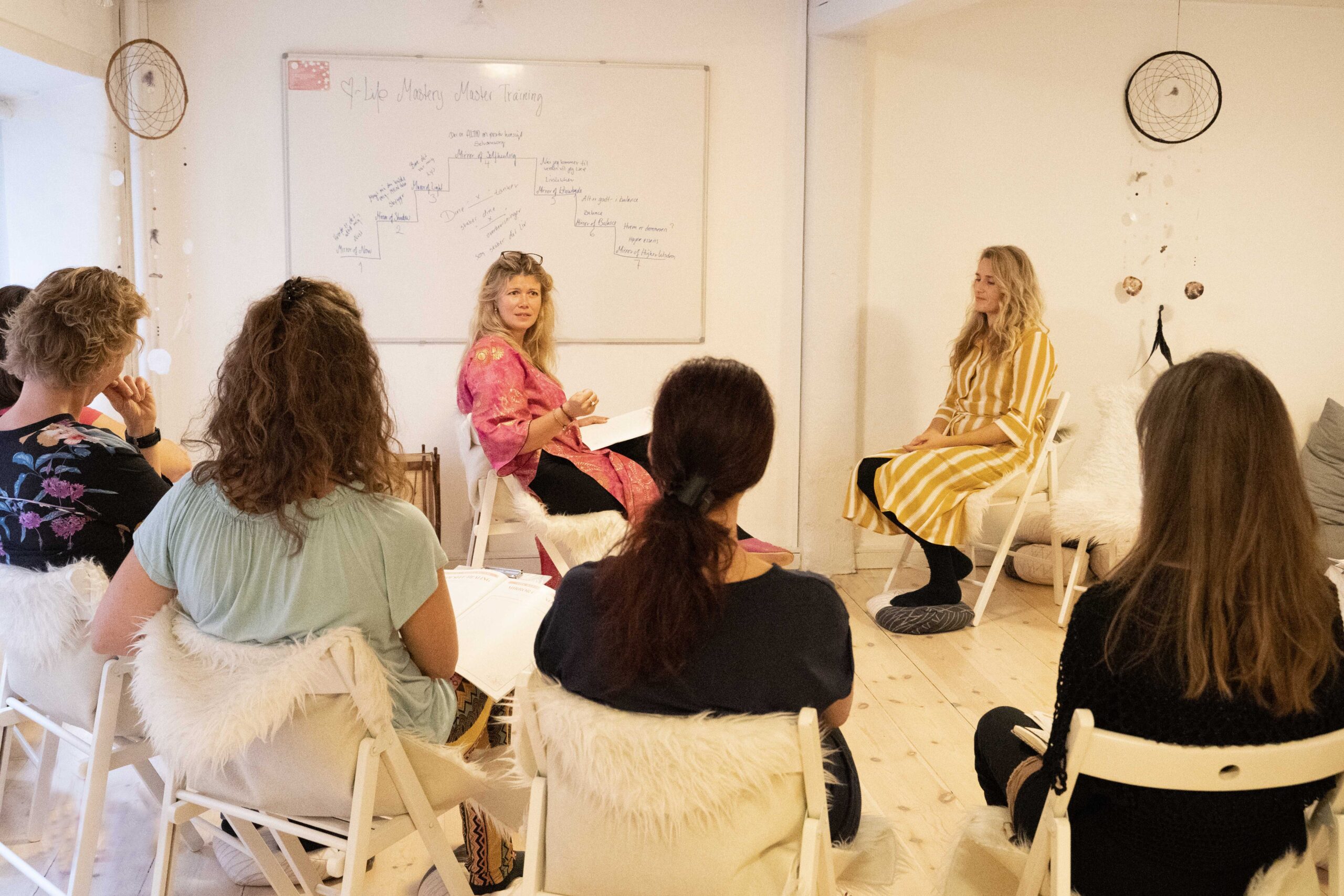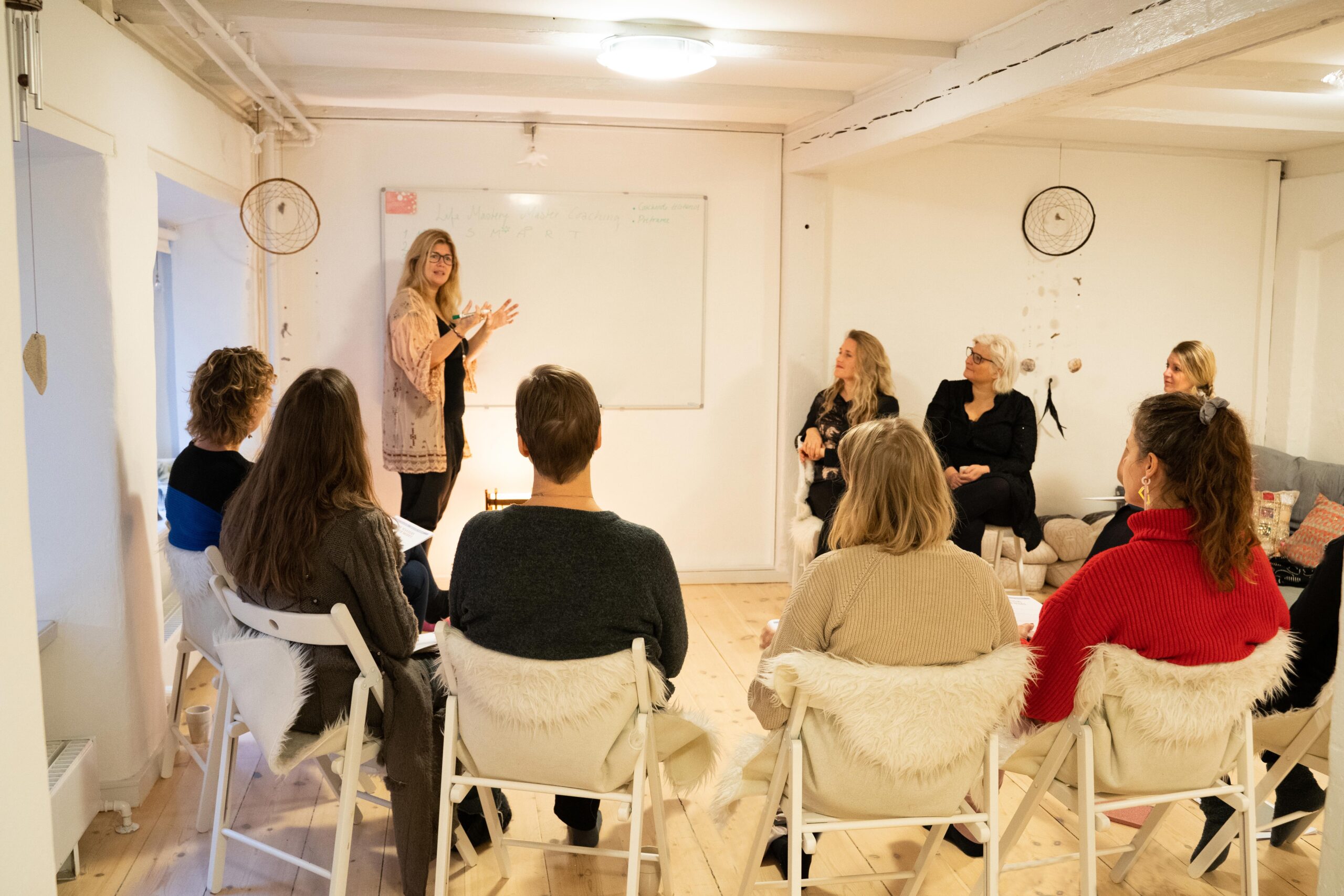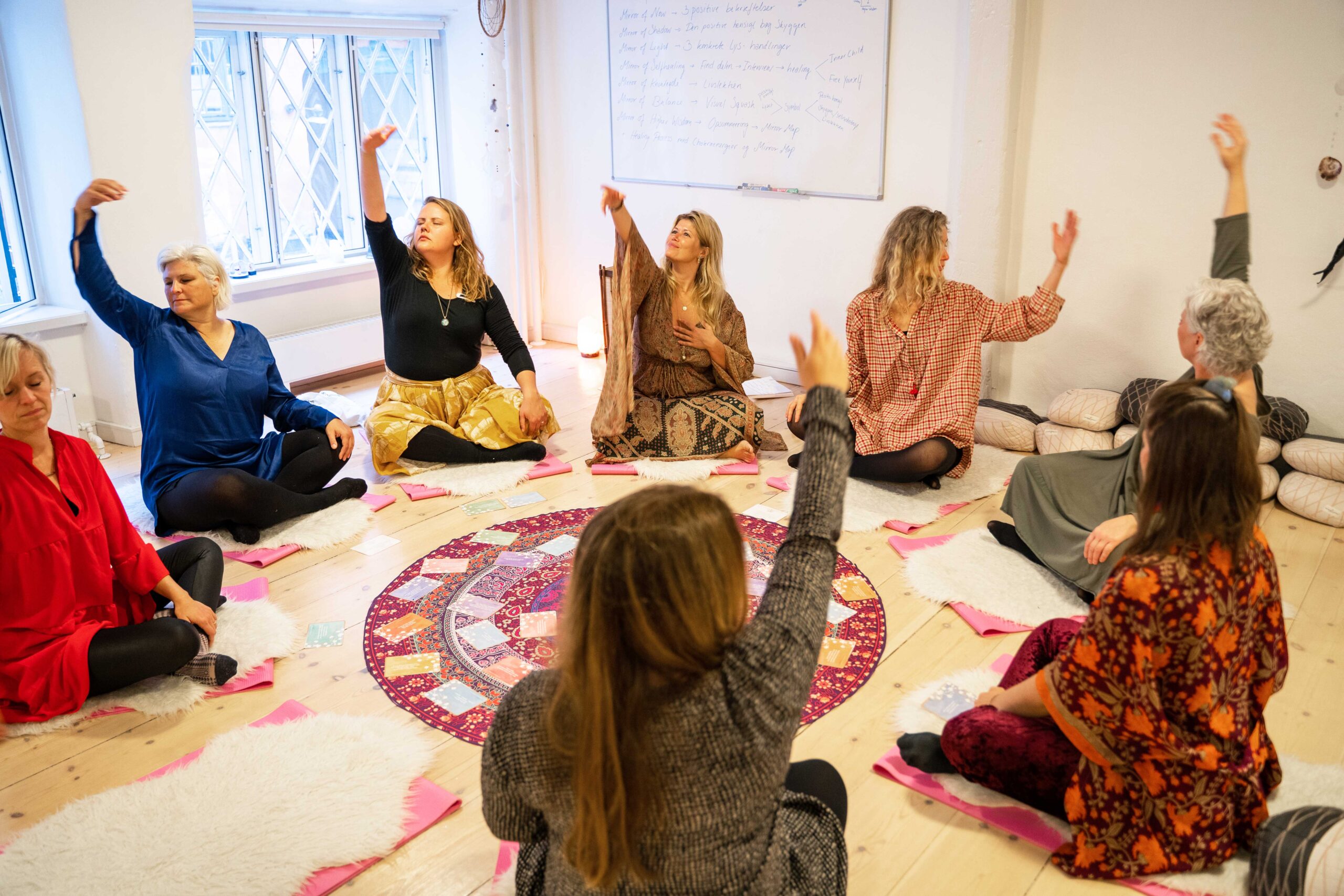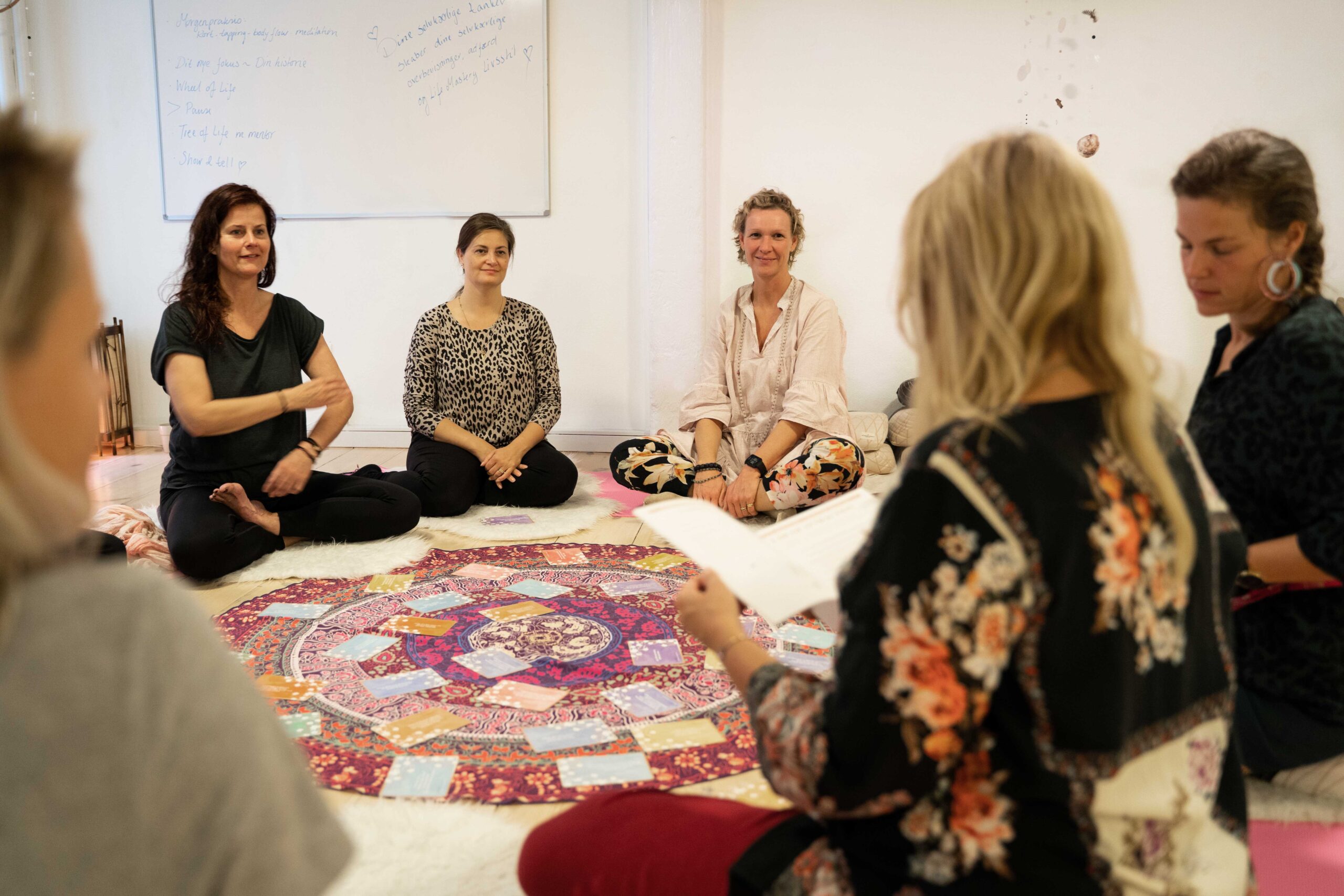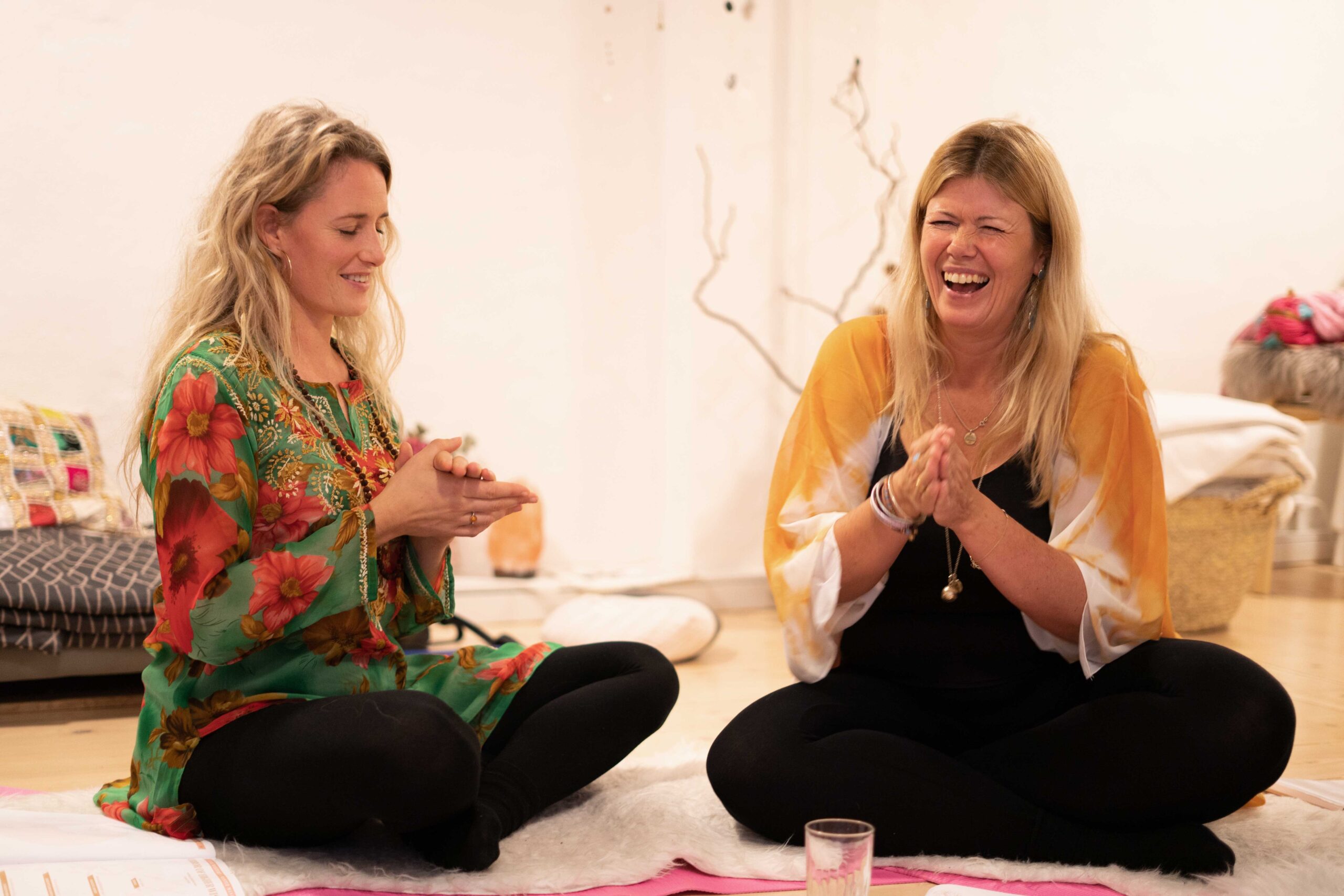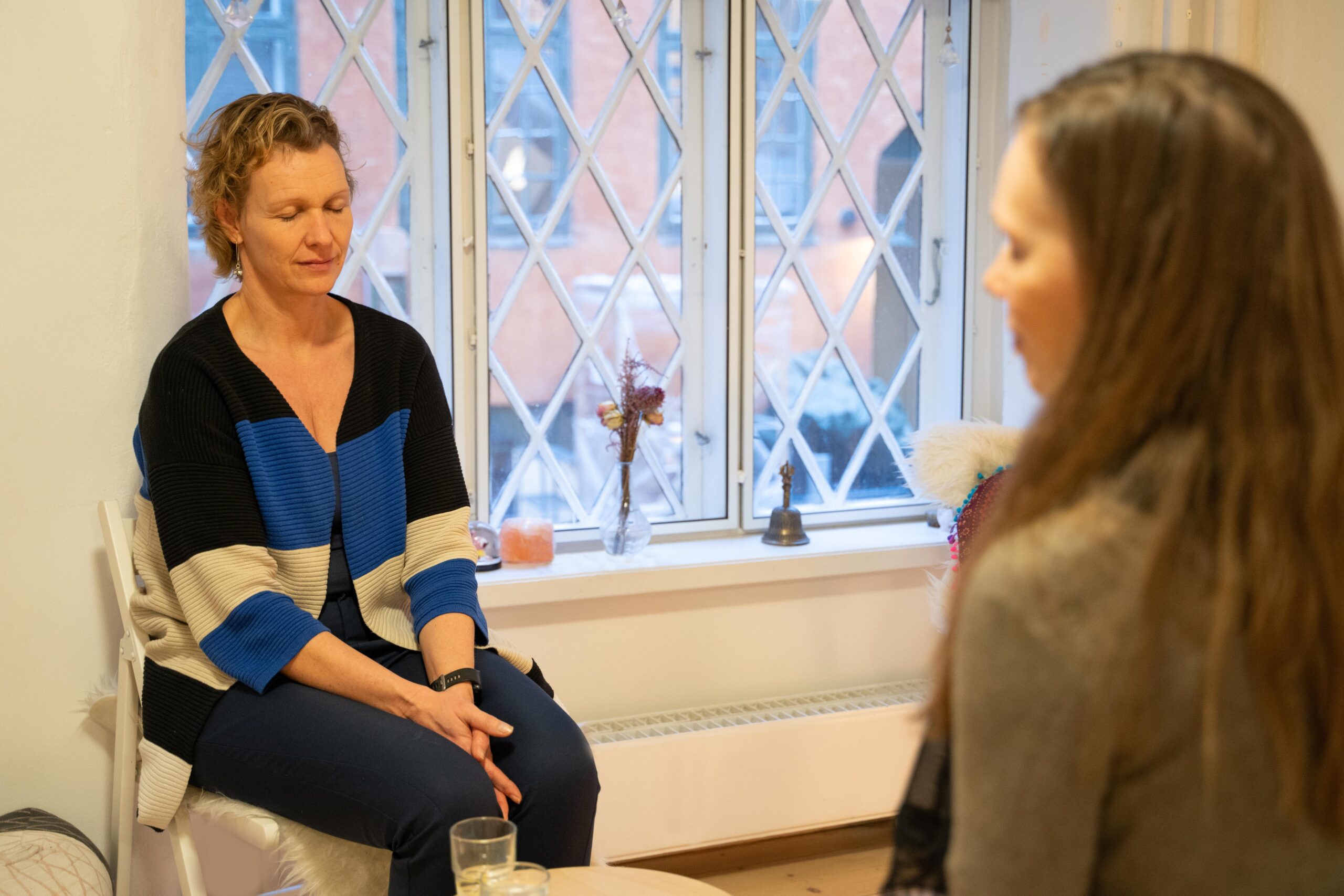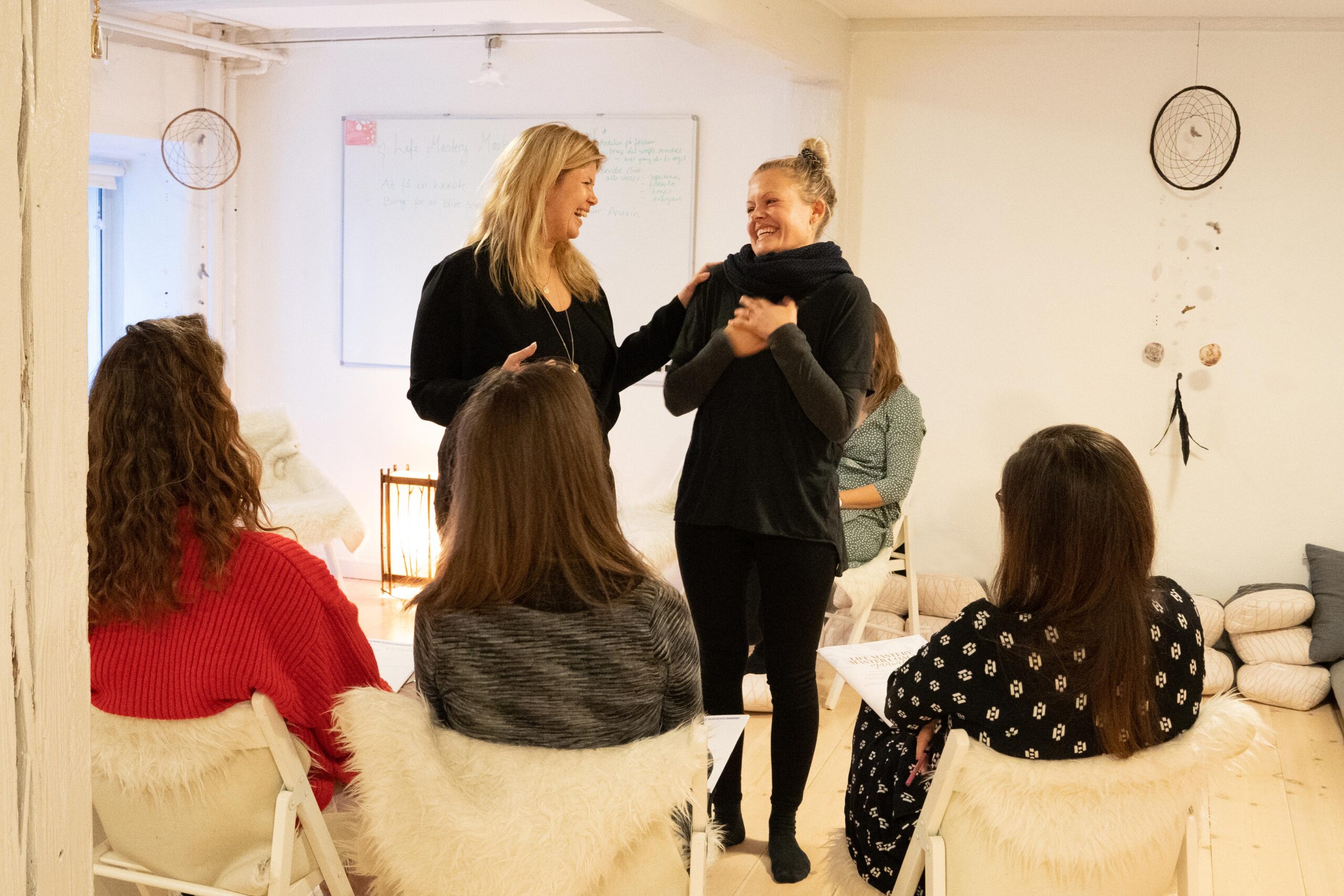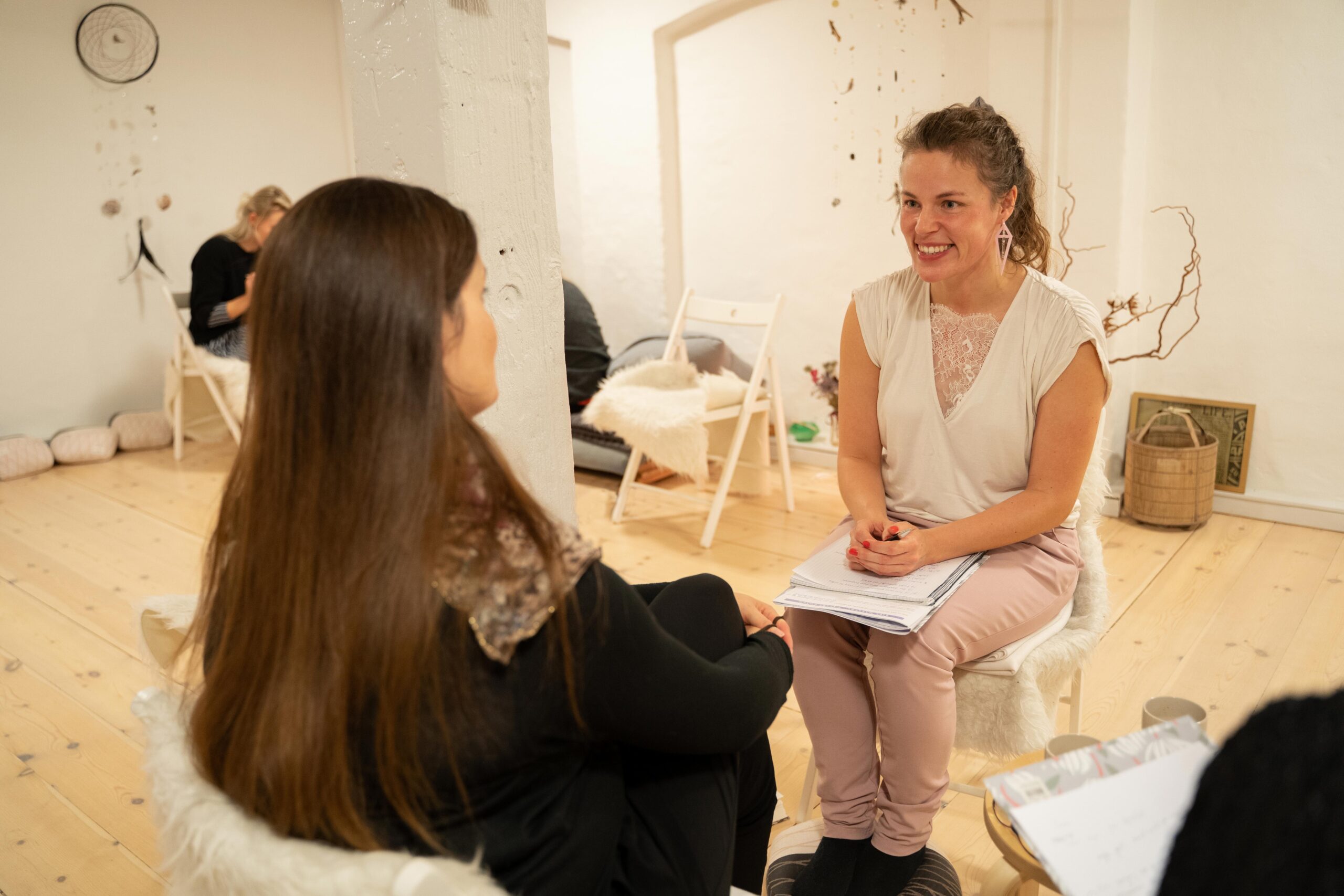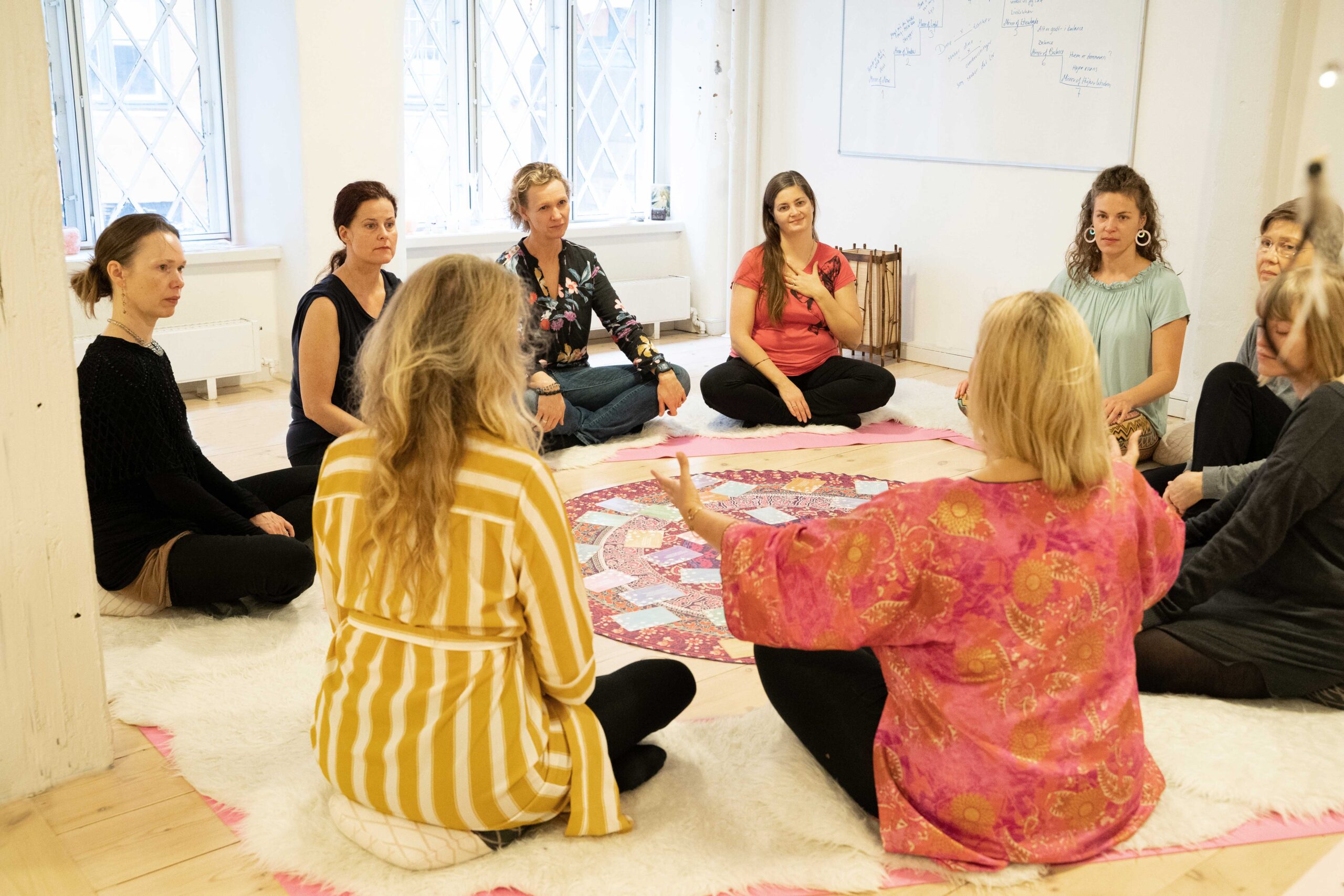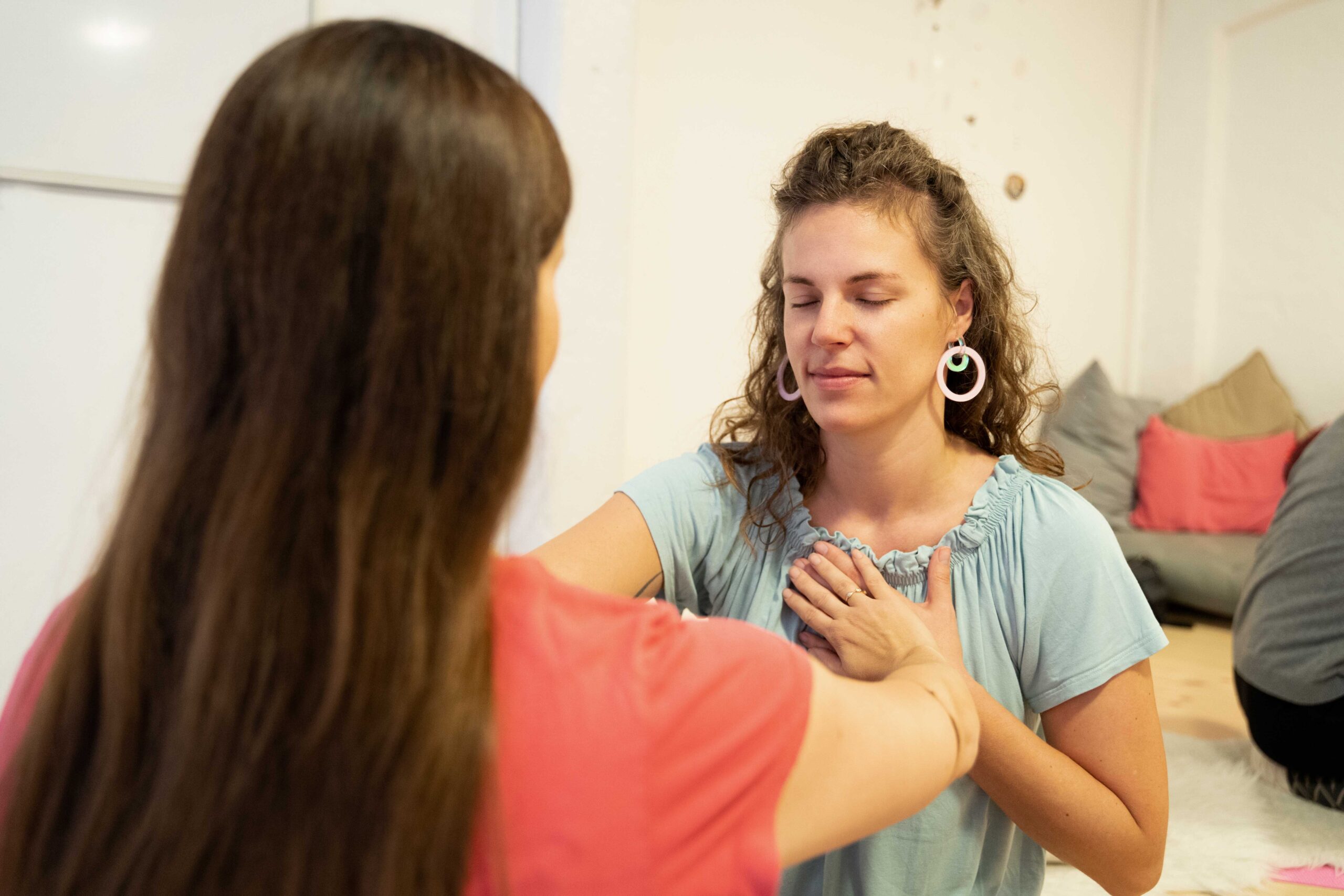 Life Mastery in professional work
Life Mastery is all about living your dream life and creating harmony in the life around you.
Maybe you already work with therapy and have clients or do your own workshops. We all have something to pass on, and above all you must learn what is it unique for you.
Through Life Mastery, you will work deeply with yourself, and you will learn the most effective techniques of transformation which you can take with you in your professional work and through life in general.
You will be comfortable with our 12 step Life Mastery Master Model, work with your intuition, trust, openness and deliberate non-judgement.
Last but not least, you have the opportunity for further education within our professional training programs, as a Life Mastery Master Coach.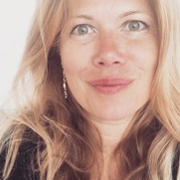 Sussanne Wexø
Founder
Denmark
Phone: +45 2726 5851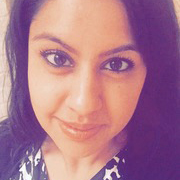 Shikha Gupta 
International Trainer
Danish – Indian
Phone: +45 2830 7737
Certification
After participation in this training, you will receive a beautiful certificate of achievement. This confirms your unique self development techniques & pure feminine leadership. The certificate will remind you of your personal wisdom, knowledge and development with Life Mastery.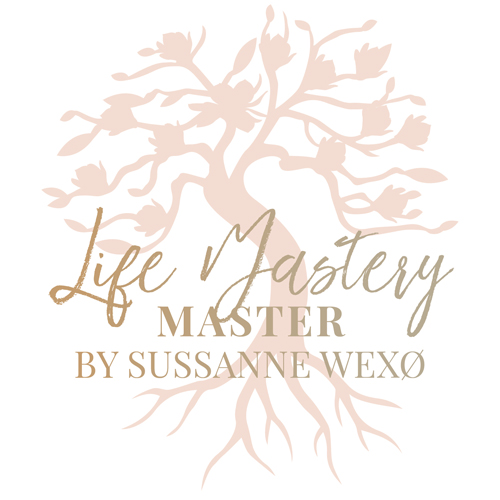 Thank you …
– for having shown interest in this unique and innovative concept, which creates depth, transformation and meaning in life – not just for yourself but for all those you affect by being your authentic self.
Your journey begins …
Next Life Mastery training begins in january 2019, and you will receive your initial online material, at the beginning of the month. This means that you will continuously receive and create your personal guide, which you can enjoy and expand at your own pace. On the Live-modules we will review and integrate your personal wisdom into practice.
Dates for Master Training coming up soon …
Teaching Time for Live Training
Every day from 9:30 to 15:00
YOUR INVESTMENT
Your investment in yourself and this life journey is 1979 € / 2197 $
There is only room for 12 participants in each team, so we can ensure your full benefit of the process. We believe that small groups have an amazing dynamic and makes the circle of trust stronger.
Mikkala Marilyn Kissi
"I highly recommend Sussanne's educations at Life Mastery Academy.
She is so super talented, experienced and one of the most loving and authentic people I know.
Sussanne has so very much good at heart, she offers deeply transformative tools and can heal people at a very High Level!
I am personally very inspired by Sussanne`s way of being in the world and is so relieved and happy for all the good work she does.
The world seriously need more of her feminine soft and caring way of being! Spirituality with wisely and high insight!
I wish and hope for total flow and prosperity for all that Sussanne sends out."
Anne Tjagvad
The most beautiful gift I have ever given myself!
"Sussanne Wexø create the safest, most loving and magical environment for self-development on the Life Mastery program. Here you learn to love yourself, to be in love with life, follow your intuition and to choose to live life from your heart. It is the most beautiful gift I have ever given myself, and I'm Sussanne deeply grateful."
Bettina Møller
"Thank you is just a word – but quite significant.
I am so glad that I went to the Life Mastery Academy Copenhagen – I love everything you stand for and your silky voice.
Life Mastery Master – who would not love to be master of life?
I would, – and now I have a tool box so great – filled with love, insights, new friends, great exercises for self-coaching, self-esteem and confidence in top condition. Now I got the courage and plenty of desire to continue this development journey in me. What makes this self-development trip unique is Sussanne Wexø, she creates with her warm-hearted love a room with room for everyone.
I highly recommend going on this beautiful journey of life – a unique masterpiece is created, and you will never regret it."
CONTINUE YOUR WORK
AS A PROFESSIONAL
LIFE MASTERY MASTER COACH
At Life Mastery we think innovatively. We want to change the world by making a difference in life. This we do by educating the best Life Mastery Master Coaches.

Life Mastery Master Coach Training cooperate and are recommended by Coach.dk.
We meet the requirements a Coach Education must meet in order to be listed on Coach.dk's Coach Education Overview.